BTS J-Hope's High School Teacher's Has THIS To Say On His School Days
J-Hope debuted as a member of K-pop boy band BTS in the year 2013.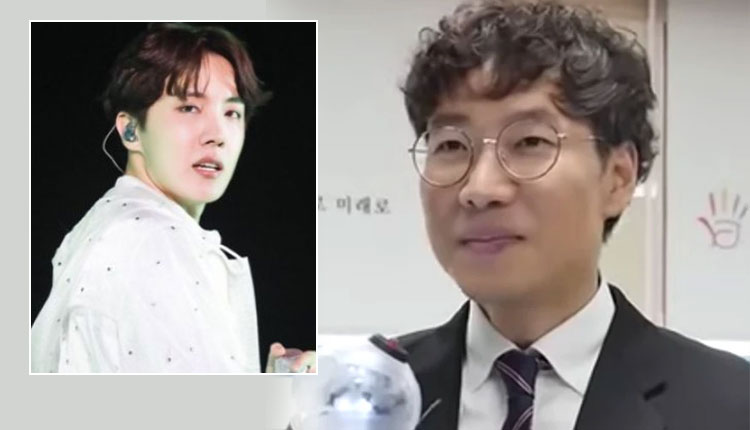 BTS member Jung Hoseok is popularly known by his stage name, J-Hope. We all know that BTS member J-Hope does not need any specific introduction. The South Korean rapper, songwriter, dancer, and record producer, J-Hope debuted as a member of K-pop boy band BTS in the year 2013.
The popular rapper released his first solo mixtape titled Hope World in 2018 and it received an overwhelming reception making him the highest-charting solo Korean artist on the Billboard 200 at the time of the mixtape's release.
Also Read | BTS Member Jin Makes THIS Hilarious Appeal To The ARMY
The versatile BTS member is known for his kind personality and putting a smile on everyone's face. That's the reason why J-Hope is called 'Golden Hyung'.
It is to be noted that BTS's J-Hope has suddenly not become a talented personality, he has been like this since he was in school. Yes, you read that right. One of J-Hope's school teachers has recently revealed a plethora of things about him. J-Hope has always had an above-average talent level, even when he was a student, his teacher said. 
Also Read | BTS Member Jungkook Reveals He Was So Sleepy While Shooting For "Black Swan" MV
J-Hope's school teacher went on to reveal that he is a person who always sets goals for himself and makes all possible to efforts to achieve them. The teacher also said that he was not someone who merely relied on his talents.
J-Hope is one of those who never forget people of his past. Yes, in the BTS concert, J-Hope invited not only his family members but also his school teachers. Lauding the lyrics of 'Ma City, his teacher thinks that J-Hope is quite philosophical with his music.
These lyrics could have landed him into controversy, but J-Hope still decided to include them, which his teacher finds admirable.