BTS singer Jimin reveals his FAVOURITE hairdo, Watch video
BTS member Jimin's favorite hair colour revealed.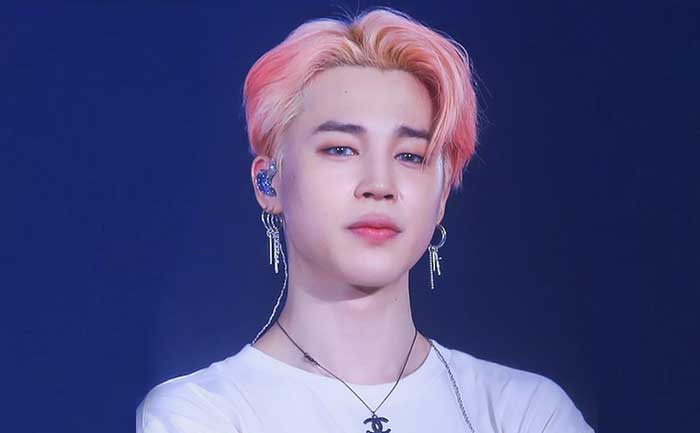 BTS member Jimin is surely a person who loves to experiment with his hair colours. Over the years, BTS singer Jimin has opted multiple coloured tresses such as black, orange, fire red, silver prince, deep purple, pitch black and caramel brown.
Is there really anything more exciting than having your favourite BTS member try a new shade on their hair? While some of Bangatn Boys members prefer to keep it simple and go for only a few colours, others go all in and feed the masses with what they're craving: the full-colour wheel. BTS's Jimin would undoubtedly be a part of the latter.
Also Read: BTS Member RM Rides A Bicycle To Work, See Pics
Ever since Jimin's BTS debut, he has experienced so many different colours that we can't even count them all using our fingers and while we love every single one of them. 
If you want to know what BTS member Jimin's favourite hair colour is, we got you an answer. While fans have their favourites, Mochi has recently revealed his favourite as well.
In an interview along with RM, V, Jin, Jungkook, J-Hope and Suga, was asked multiple questions and was expected to answer in seven seconds. Among the various questions, Jimin was asked to reveal his favourite colours as well.
Also Read | Suga Celebrates His Birthday, Jin Treats BTS And Staff To A Lavish Dinner
In the same interview, Jimin confessed it was not an easy task to pick one but he chose the colours he currently has. Notably, Jimin currently sports a shade of blue coloured hairdo. He coloured his hair just a few weeks before BTS' new album Map of the Soul: 7 released. The new colour was seen in the ON video as well as the Map of the Soul: 7 concept photos.
The revelation of Jimin's favourite hairdo comes a few moments after he forgot hit own age. Yes, when it was Jimin's turn in the interview, he revealed his name and went blank for a moment as he revealed his age.
Which of Jimin's hairdo do you like the most? Do let us know in the comment section below.