Suga Celebrates His Birthday, Jin Treats BTS And Staff To A Lavish Dinner
BTS Member Suga turned 27 today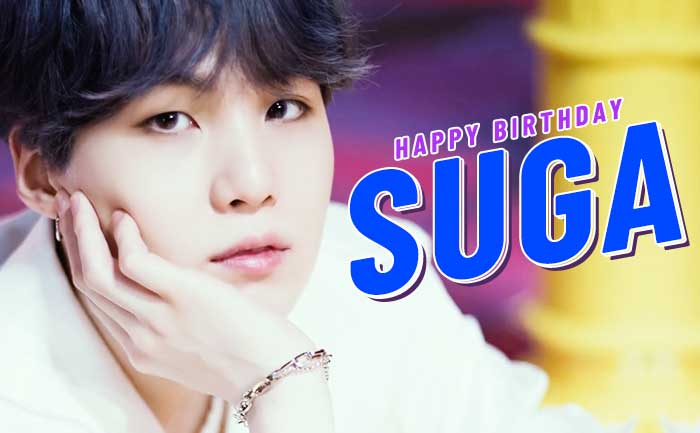 BTS is breaking grounds with its latest release Map of the Soul: 7. The album released on 21st February and has already become the bestselling album of the year in America. With their unprecedented success, BTS has no shortage of reasons to celebrate. However, they had another reason to celebrate with BTS member Suga celebrating his 27th birthday on March 9, 2020. The band celebrated the occasion together and posted videos of the day on Twitter.
The band members decided to surprise Suga with a strawberry cake similar to the one they got for V in December. Jimin came out with the cake but the band didn't manage to surprise Suga as he was already expecting the birthday 'surprise'. He was a good sport about it though and gave a surprised reaction anyway.
Also Read | BTS Singer Jimin Reveals His FAVOURITE Hairdo, Watch Video
In addition, BTS also kept up tweets to include the ARMY in the birthday celebration of Suga. One of their tweets read, "I'm 2 years old because I'm cute." They also shared a video of Jin making good on his word to Suga by treating the band and the staff to lavish dinner. The dinner reportedly cost 878,000 won (USD 728).
"Our Seokjin-hyung even paid for our staff's tables, he's so cool cool cool cool cool cool cool. We enjoyed the meal, hyung," another tweet read.
However, as he is handing over his card for payment, Jin indicates that he might have been tricked into paying for the meal. He says, "Hope you all lead lives where you are careful of what you say."
Regardless, the birthday celebrations look super fun and we wish Suga a very happy birthday.
ALSO READ: BTS Member RM Rides A Bicycle To Work, See Pics