BTS Maknae Jungkook's Tattoo And Hidden Meaning; Here's What Makes Is So Special For ARMY 
BTS Member Jungkook Has Got Some Interesting Symbols Inked On His Arm And Wrist. From Three Bold Strips To An Eye With a Red Pupil, Check Out Hidden Meaning Behind His Tattoo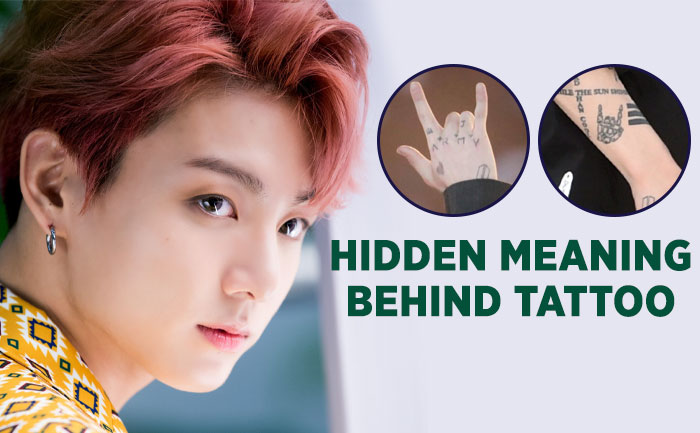 The youngest member of South Korean band, BTS, Jungkook loves tattoo's and he made ARMY droll over his social media pictures wherein he appear to be flaunting his arm tattoo. In the recent Run BTS episode, Jeon Jungkook was seen trying his hands at cooking alongside other members and he stunned us with his arm tattoo. Thanks to the video editor we could see the details of Kookie's deep tattoo. From including the fandom ARMY to getting the three bold stripes inked on his arm, he included quite interesting symbols to his arm tattoo. Here we bring you hidden details about JK's tattoo.
Jungkook has always been expressive for his love about having the tattoos, however for a very long time he kept his arm tattoo hidden from the fans. Although Jungkook's arm tattoo appears to be a complete package with many different meanings, it include interesting symbols that has a special message. He has got inked a purple heart, ARMY, Skeleton hand, a crown, an eye with red pupil and many other symbols in his tattoo.
Skeleton Hand With Rock On Symbol
Jungkook has got a skeleton hand tattoo with a rock on symbol on his right arm. His fan think that the Idol is obsessed with a skeleton hand because of the history of this hand symbol with peace sign. During the Bon Voyage he flaunted his fake henna tattoo with a peace symbol, interestingly in the end of the Boy with Luv he appeared making the same peace gesture with his hand. Also, he was seen showing the same sign to Jimin at the Billboards. We wonder if he was shelling out hints about the tattoo or it is actually connected with one of BTS songs. Either way we love it.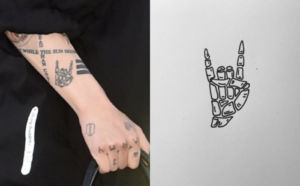 Debut Date Tattoo
BTS members make sure to celebrate their debut date every year with a Feasta. As a special mention to their debut date, Jungkook got June 13 inked under his thumb on a right hand. He showcased this tattoo for the first time in their song ON Kinetic Manifesto Film in February last year.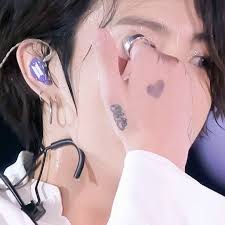 Purple Heart And ARMY Symbol
If you are a member of BTS ARMY then you would definitely know the value of a purple heart. It was V who gave a whole new meaning to the word purple heart and its symbol. V says Purple means love, trust and loyalty and he dedicates this symbol for their fans. To express his love for fans, Jungkook got inked a purple heart on the back on his right hand. He has also got A.R.M.Y initials inked on each of his finger, which also represents initials for each BTS members. The crown symbol might represent their status as the Kings of the K pop industry.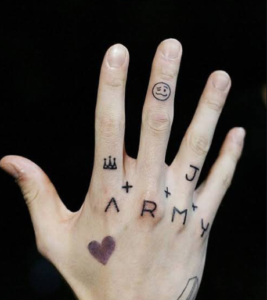 Tiger lily
According to the reports the Tiger Lily tattoo represents Jungkook's birth flower and symbolises honor, love and kindness. It also symbolises the energy, adventure and a sense of balance. Jungkook has this flower inked on his arm and it is written please love me behind the flower. He had revealed this tattoo in the music video of ON. With this tattoo he might want to ask his fans keep loving him for a longer time.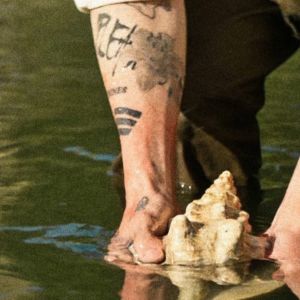 Bold Stripes
BTS members are known for contributing towards the economy of South Korea with their concerts, shows and worldwide fame. Jungkook has got three black bold stripes inked on his right arm, which fans believe represents his belongingness. It's a part of the South Korean flag and symbolises the justice.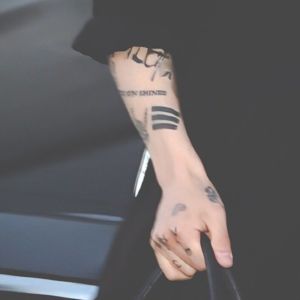 An Eye With A Red Pupil
This is the newly revealed tattoo of Jungkook. In the second episode of In the SOOP, which was released in August last year, Jungkook revealed his a new add on tattoo. It is an eye with a red pupil. The video editor had blurred the tattoo while showing JK's arm and it is unknown as of yet what it stands for.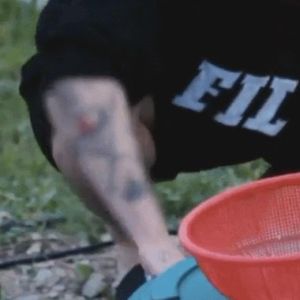 Did you love this feature? Do let us know.
For more such interesting update, stay hooked on to The Live Mirror.
Also Read: Jeon Jungkook Rocks Blonde Hair; BTS Army Cant Keep Calm