BTS Member Jin Gives Singing A Break To Pick Up A Camera And Captures The WORST Photo Of J Hope
RM, V, Suga, and Jimin were absent from the video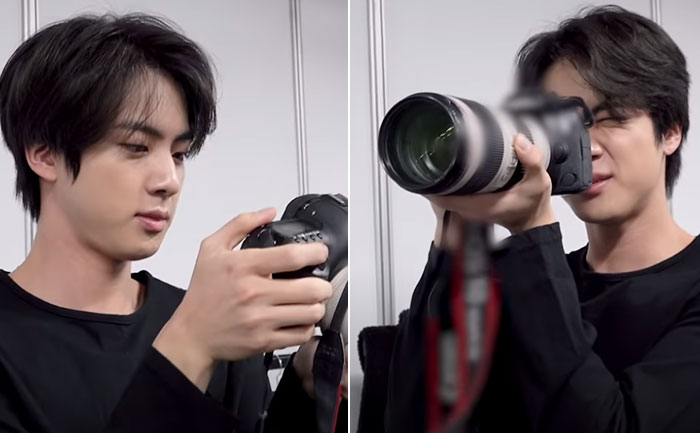 BTS member Jin took a quick break from singing to get his hands on a camera. Jin decided to give photography a whirl at the 2019 Melon Music Awards. Bangtan TV recently shared a backstage video of the group where Jin decides to pick up a camera and photograph his fellow BTS band members. However, the photography session didn't go so well as Jin took what he called "the worst" photo of J-Hope.
RM, V, Suga, and Jimin escaped the artistic venture of Jin and were nowhere to be seen during the video. Jin did manage to capture a few pictures of J-Hope but did not get a single good click. In addition, Jin also captured a few shots shots of a sleeping Jungkook but he still couldn't find the right angle. Viewers got see the blur images Jin took from the camera of J-Hope. However, the pictures of Jungkook sleeping did not make an appearance.
Check out the video below:
To please BTS ARMY fans who have been missing the boys, Big Hit Entertainment has decided to give then the next best thing to a live concert. Fans can now tune in for a marathon of the best BTS concerts to relive their favorite BTS moments. The Bang Bang Con is scheduled for this week and will be a two day event. It will showcase several iconic BTS concerts like HYYH live concert from 2015, Wings Tour: The Final, 2018's 4th Muster and Love Yourself Seoul concert from 2018. While fans can't wait to see the BTS perform live again, the Bang Bang Con will surely brighten their day.