BTS merchandise has fans from Japan flying to Seoul for Christmas shopping
BTS is a South Korean boy band formed in Seoul in 2013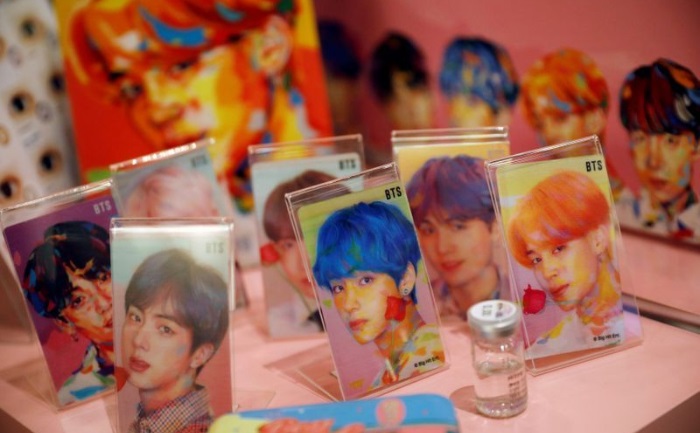 BTS fans have a lot of gift options to choose from this Christmas and going by the reports fans are going all out. According to a new Reuters report, BTS fans arrived in hordes to purchase the brand merchandise in Seoul's Gangnam area. Anything with a BTS stamp is up for grabs no matter how big or small. Fans have even been lining up to get their hands on BTS labelled toothbrushes. If that doesn't speak for the dedication of the BTS fandom, we don't know what will.
As per the reports, there wasn't a common denominator to these fans either. A 62-year-old man, Lee Myeong-sook said, "I want to buy some cushions, dolls, badges, things like that today, and notebooks to give to my friends."
However, that is not all. Reports reveal that dedicated fans flew to the Korean city from Japan to shop for the BTS merchandise. These fans told Reuters that they took the journey all the way to Gangnam because they felt that the store "had more stuff" in comparison to the three stores that have been opened in Japan. These reports come hot on the heels of the news that BTS tour is being planned for the near future. Big Hit Entertainment took to Twitter to reveal this news earlier.
BTS, also known as the Bangtan Boys, is a South Korean boy band formed in Seoul in 2013. BTS comprises of seven members, namely V, J-Hope, RM, Jin, Jimin, Jungkook, and Suga. They have gone on to become one of the most iconic and influential band in K-Pop history.
ALSO READ: K-Pop Band BTS To Do A Mandatory Military Service; Says Defence Ministry