K-Pop band BTS to do a mandatory military service; says defence ministry
The government of South Korea says, K-Pop band BTS must still perform military service.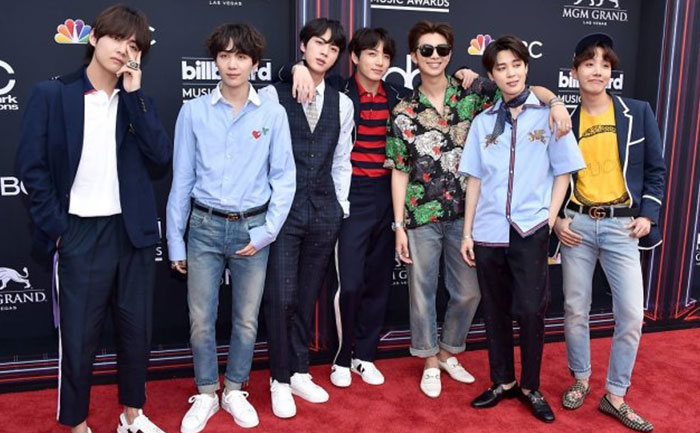 Popular South Korean boy band BTS, also known as Bangtan Boys, will have to start serving in their country's military service. The defense ministry has said that BTS will not be exempted from mandatory military service and they will have to serve two years in the South Korean army. Notably, BTS is the first South Korean musicians to top the Billboard charts,
According to the Reuters, the South Korea Defense Ministry confirmed saying, "Exempting pop culture artists from military service even though they have made a contribution to the country's reputation is not in line with the government's stance to uphold justice and fairness."
The ministry said that changing the rules for pop stars could have "a huge impact on the promotion of people's morale and enhancement of national character."
The Minister of Culture, Sports and Tourism, Park Yang-woo was expecting to grant the seven mega-celebrities an exemption from the draft. But, Park also shared saying, "Unlike classical arts or sports, it is difficult to fix the criteria of the selection in the popular culture and arts fields."
During an interview with CBS News, K-Pop band BTS' member Jin said, "As a Korean, it's natural. And someday, when duty calls, we'll be ready to respond and do our best." 
On the other note, The 62nd Grammy nominations were declared on 20th November 2019, and the K-Pop band BTS did not bag any nominations. Halsey who collaborated with BTS on Boy with Luv this year took to her Twitter and expressed anger for the BTS' snub at Grammy's nominations.
ALSO READ: BTS Army Trend Hashtag #ThisIsBTS To Support The Band After Receiving No Grammy Nominations