BTS Member Suga Reveals Why He Has A Scar In Daechwita
The singer recently spoke about the thought process that went behind bringing D-2 to life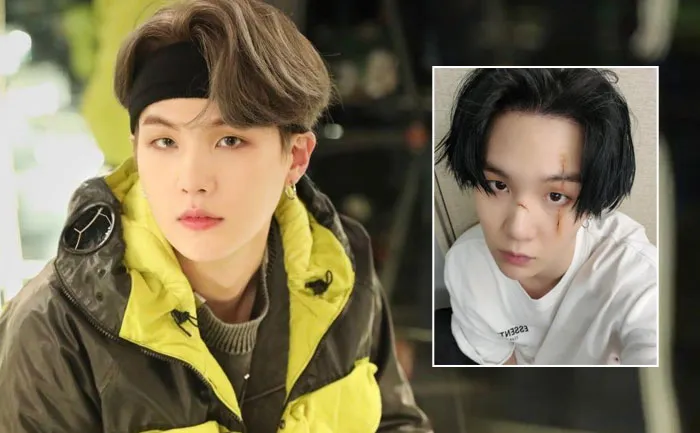 BTS member Suga recently released the much-awaited second mixtape D-2 in addition to a music video for the title track Daechwita. The singer recently spoke about the thought process that went behind bringing D-2 to life. In addition, he also talked about the infamous scar he is sporting in the music video.
Suga said of the two mixtapes, "The archive of 28-year-old AGUST D. I think that'll do. The one I released on August 16, 2016, was about AGUST D in 2016. The one out in May 2020 is D-2, is about 28-year-old AGUST D. I think it'll be fun to see how my thoughts and views have changed. It's really just for self-satisfaction. They're purely for the fans so I hope you give a listen and just enjoy them."
He also shared the reason behind the historical drama setting. He said it was because "I've liked historical dramas since I was a kid."
Moreover, Suga also discussed why he had a scar on his eye for the Daechwita music video. "Nothing special really. I just wanted it to be shocking when I lifted my face. That's all. I wanted there to be a contrast with the set. Those kind of… I wanted those watching to go 'wow!' So, I lost a lot of weight."
In addition to D-2, Suga has also collaborated with K-Pop icon IU for a song Eight. He recently thanked his fellow band member J-Hope for his sweet gesture of support during the music video shoot for Daechwita which also has cameo appearances from Jungkook and Jin.