No New Hirings in Raj Bhavan, Independence Day Reception Canceled To Reduce Expenses
Maharashtra has been one of the worst-hit states in the COVID-19 outbreak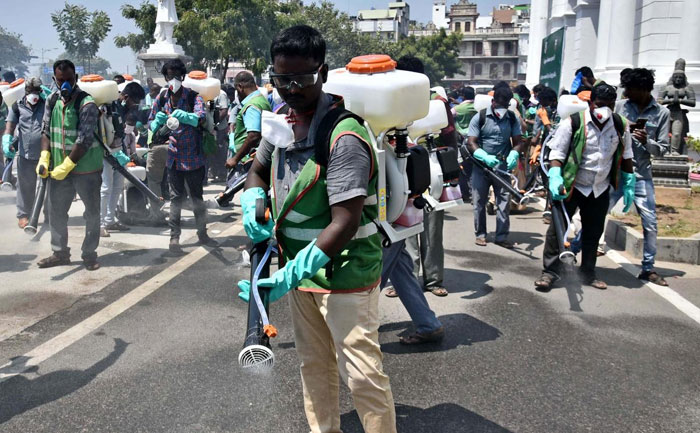 Governor Bhagat Singh Koshyari announced some measures that will be put in place to reduce expenses of Raj Bhavan in light of the coronavirus pandemic. Foremost among these is the decision that there will be no new hirings in Maharashtra Raj Bhavan this year. In addition, no one will offer flowers or mementos to VVIPs until further notice.
Maharashtra has been one of the worst-hit states in the COVID-19 outbreak. Keeping this in mind, Koshyari has instructed the Governor's House officials to take the following measures:
1. No new capital works to be undertaken. There will not be any new major construction/repairing works in Raj Bhavan. Only ongoing works in progress will be continued and completed.
2. The Independence Day Reception to be held on 15th August 2020 at Raj Bhavan, Pune will be canceled.
3. There will be no new regular recruitment in Raj Bhavan until further orders.
4. The proposal for the purchase of new car for Raj Bhavan be deferred.
5. The practice of offering gifts/mementos to VVIPS will be discontinued until further order.
6. The practice of welcoming VIP visitors with bouquets will be discontinued. Guest house rooms in Raj Bhavan should not be decorated with vases and flower-pots.
7. Meetings and interactions with Vice-Chancellors and various officers to be conducted via video conference to avoid any expenses on travel.
The governor estimates that these measures could save nearly 10-15 percent of the budget.
Maharashtra currently has 56,948 cases of the coronavirus with 1,897 deaths. In fact, Mumbai alone has a majority of these with 33,835 cases being reported from the city.