BTS members J-Hope, Suga & V scored Top-10 hits on the sales chart
As of now, three members of K-pop boy band BTS J-Hope, Suga and V have scored top 10 hits on the sales charts with their solo singles.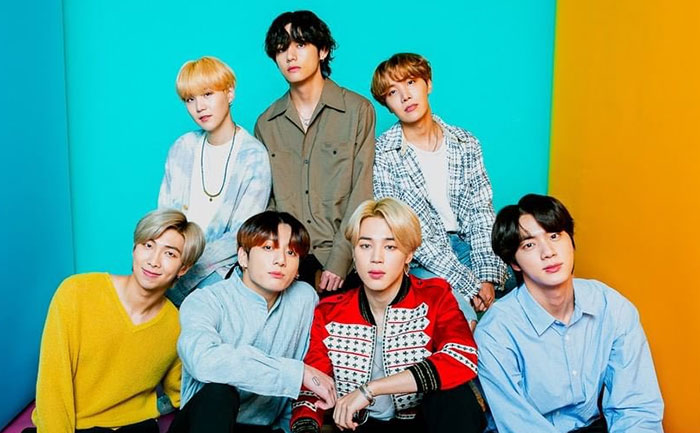 At present, BTS is currently on the low, due to the coronavirus outbreak. After releasing a classic album like Map of the Soul: 7, the ARMY was crushed to know that the four scheduled concerts in Korea were cancelled due to COVID-19. However, the band members are still trying to be in touch with BTS ARMYs.
In this article, we will be discussing BTS members Suga, J-Hope and V, who have topped the top-10 with their soli singles. Recently, BTS member V released a new single "Sweet Night" and notably it has managed to beat two of the biggest names in the American market —  is one of three new singles that will start off their time inside the top 10 on the Digital Song Sales chart.
Also Read | With 'Sweet Night', BTS's V Scores The Second-Bestselling Song In The U.S
Whereas, last year, on September 27, 2019, J-Hope released the song "Chicken Noodle Soup" featuring American singer Becky G. J-Hope is the first name to land a hit as both a solo performer and a member of a group, as he has previously sent several BTS tunes onto the Pop Digital Song Sales chart. "Chicken Noodle Soup" was the fifth K-pop track to break into the top 10 on the Pop Digital Song Sales chart.
Also, BTS' Suga released "Suga's Interlude" on December 6, 2019, along with American singer Halsey. As evidenced by the Digital Song Sales Chart, "Suga's Interlude" leaped from position 41 to position ten in just one week. The track was featured on Halsey's album Manic and was delivered before the set dropped, becoming something of a promotional single.
"Winter Flower" is technically Korean singer Younha's track — RM's vocals and lyrics give the ARMY a hint at where BTS is headed in this new Map of Soul 7. RM has also reached the Digital Song Sales chart, but he didn't make it to the top 10.