TikTok star Jannat Zubair's THESE photos prove that she slays in red outfits
Tik Tok star Jannat Zubair Rahmani looks enchanting in red outfits and we can't stop staring.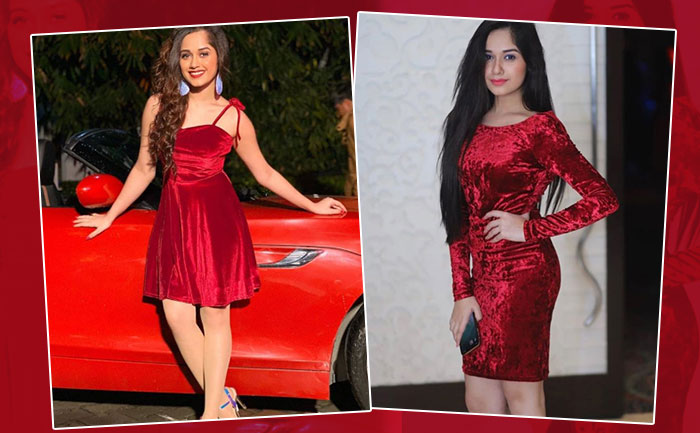 TikTok star Jannat Zubair Rahmani has always been in the news for her photos, hairstyle, and fashionable outfits. Yes, besides having admirable acting skills, Jannat Zubair is one of the most attractive and youngest Indian actresses.
Jannat has come a long way. She makes all styles and dresses look absolutely stunning on her. She inspires her female fans to try different styles. Her fans observe every design, pattern and colour combination of her stunning outfits.
The actress has left her fans smitten with her music videos such as 'Fruity Lagdi Hai' and 'Ishq Farzi.' Jannat Zubair's Instagram is filled with gorgeous photos of her making it tough to take people's eyes off her. You will find Jannat Zubair's photos from the western avatar to desi look, whatever she wears, she never fails to grasp people's attention.
The gorgeous actor has taken the social media on fire with not only her hot photos but also her confidence and attitude.  The beautiful actress has finally turned a diva, an inspiration for millions and a heartthrob of many.
Due to her sizzling photos and appealing beauty, Jannat Zubair is not only ruling TikTok but Instagram as well. The Tik Tok star had recently been to Dubai and her photo-shoots are definitely praiseworthy. Her interesting dressing sense has been captured that it leaves the viewers in wonder.
Well, if you are looking for fashion influence and want to look hot and sexy, then this actress can show you how to exactly bring your A-game on!
Check out Jannat Zubair Rahmani's red outfit collection:
On the other note, Jannat has been featured in yet another music video titled 'Aeroplane' alongside Mr Faizu. Check it out.