BTS' V Wins The 100 Asian Heartthrobs 2020 For The Third Consecutive Year
BTS member V faced some stiff competition for the title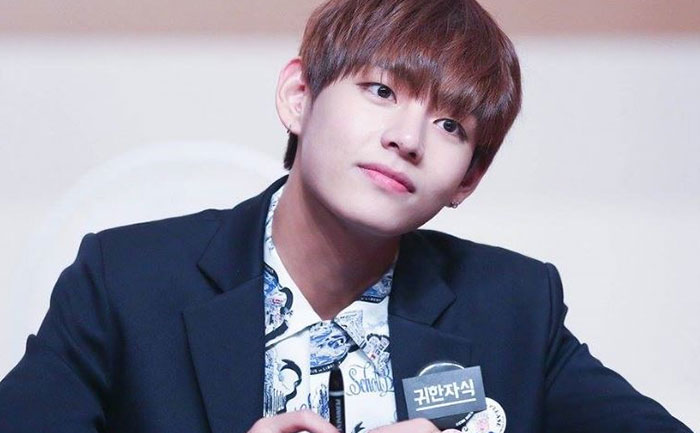 BTS cannot stop adding to their list of accolades. After Jungkook became the most subscribed BTS member on all five major music apps in China, BTS member V has been voted as the "Ultimate Asian Heartthrob". However, this is not Kim Taehyung's winning the title. This is his third consecutive win.
BTS member V faced some stiff competition for the title. V faced off against Ken Suson of SB19 in level one. He won by a landslide vote of 75.37%. However, the second level proved to be more of a challenge for V as the BTS member was put up against Xiao Zhan of China. V got 1,906,257 votes while the Chinese heartthrob garnered a very close 1,890,684 votes. It was close call but BTS' V won by a slim 0.21% votes.
Also Read | BTS V's Favourite Book Becomes A Commercial Hit In Japan

V floated ahead in level three with 91,371 votes as he faced GOT7's BamBam from Thailand. BamBam managed to secure 18,951 votes. For the final battle, V met with NCT 127's Jaehyun, Trinity's Porsche, Filipino heartthrob Alden Richards, and three of his bandmates namely Jimin, Jin, and Jungkook. V won the final round with a combined score of 7,180,481 from 18,730,855 total votes received.
V wasn't the only BTS member to secure a place on the list. BTS member Jungkook came in second with a total of 6,492,222 votes.
Kim Taehyung topped the final battle with a combined score of 7,180,481. Jungkook settled for second place with a total of 6,492,222 votes. This is Jungkook's second year as a runner up.
BTS' Jin rose up to No. 3 from No. 5 in 2019. In addition, Jimin climbed to No. 4 all the way from No. 28 in 2019.
ALSO READ: BTS Members J-Hope, Suga & V Scored Top-10 Hits On The Sales Chart