BTS Loses a YouTube Record to Girl Group Blackpink
Blackpink has also collaborated with popular artists like Dua Lipa and Lady Gaga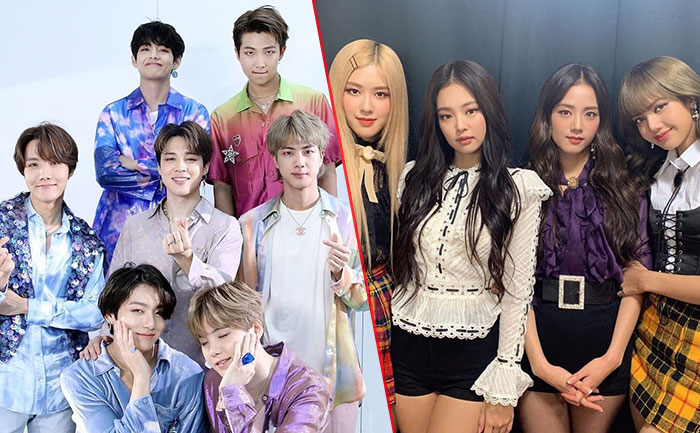 BTS is one of the most dominant K-Pop groups in the world right now. They have a very loyal fanbase in the ARMY. This group has been setting records ever since its inception in 2010. However, girl band Blackpink has now topped a BTS YouTube record.
BlackPink released their new single " How You Like That" on June 26th. The song gathered over 86.3 million views on YouTube within 24 hours of its release. This has made the BlackPink song the "Most viewed music video on YouTube in 24 hours" surpassing BTS. The boy band previously held this record for their single "Boy With Luv" which attained over 74.6 million views in 24 hours.
However, this is not the first time BlackPink has clashed with BTS for the title. In April 2019, BlackPink's music video "Kill This Love" was the "most viewed music video on YouTube in 24 hours" before BTS broke that record.
BlackPink debuted in 2016 with four members: Jisoo, Jennie, Rose, and Lisa. Their lead singles  "Boombayah" and "Whistle" were instant hits in South Korea. However, BlackPink's popularity goes way beyond just South Korea. They also charted at number 1 and 2, respectively, on the U.S. World Chart. In addition, Blackpink has also collaborated with popular artists like Dua Lipa and Lady Gaga.
On the other hand, BTS is one of the first K-Pop groups that achieved international recognition. The band has won four Billboard Music Awards, four American Music Awards, and two MTV Video Music Awards. They recently released the music video for their song 'Stay Gold' on YouTube.