Descendants star Cameron Boyce passes away at 20
Popular Disney star Cameron Boyce passed away at the age of 20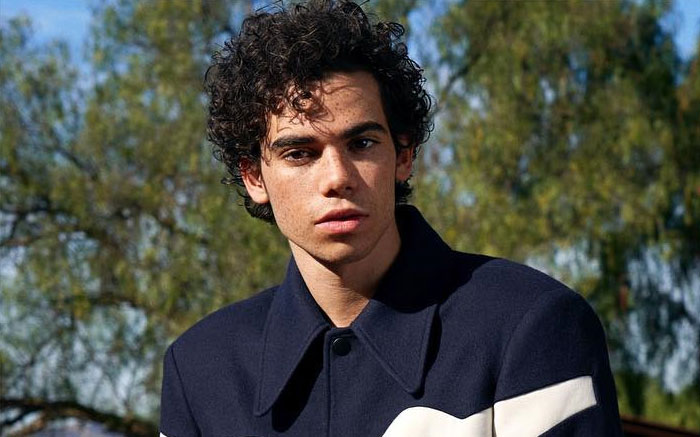 Hollywood actor Cameron Boyce known for his role in Disney's Descendants passed away at the age of 20. Boyce is remembered for his role in Grown Up. He played Adam Sandlers son in it. His other memorable roles are Mirros, Eagle Eye and TV show Jessie. In 'Descendants,' he played Cruella De Vil's teenage son, Carlos.
A spokesperson from his family issued a statement to CNN. He said, "It is with a profoundly heavy heart that we report that this morning we lost Cameron. He passed away in his sleep due to a seizure which was a result of an ongoing medical condition for which he was being treated.The world is now undoubtedly without one of its brightest lights, but his spirit will live on through the kindness and compassion of all who knew and loved him. We are utterly heartbroken and ask for privacy during this immensely difficult time as we grieve the loss of our precious son and brother."
Tributes for the star has been pouring in since from friends and fans.
i will never understand why the world takes away the good ones.
rip cameron ?? #cameronboyce pic.twitter.com/Z7lAdQtaTx

— kiera ? (@kieramargrain) July 7, 2019
— Adam Sandler (@AdamSandler) July 7, 2019
To Cameron Boyce;
To hear of your passing has completely shaken me. My little cousins always asked if I knew u so I could introduce them. Your work inspired people & provided happiness as did your light from within. I hope you Rest In Peace. You touched a lot of peoples hearts

— Joey King (@JoeyKing) July 7, 2019
Boyce's Instagram account has received close to 3 million "likes" for a head shot he posted on Friday. This is his final interaction via social media.
Check it out here:
May his soul rest in peace.
Also Read:  Hollywood actor Bill Duke asks A.R. Murugadoss chance to act with Rajinikanth