Camila Cabello Reveals Fainting At Premiere Of 'Cinderella'
During 'Cinderella' premiere, Camila Cabello in her speech revealed that she passed out before coming to the stage.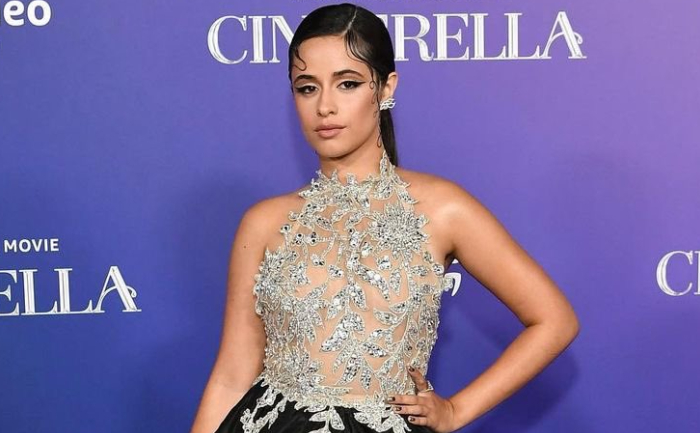 Recently, the red carpet premiere of Camila Cabello's much-awaited romantic musical comedy film 'Cinderella' took place at the Greek Theatre in Los Angeles. During the premiere, Cabello in her speech revealed that she passed out before coming to the stage.
"I'm sorry, I just passed out, but I'm back! I literally just passed out, and now I'm back and I'm ready to read my notes," Camila said. However, she did not reveal the reason behind it.
Watch video:
Further, the 'Cry For Me' singer spoke about her experience and said: "First of all! Thanks for being here. I wrote this down so I wouldn't forget. All I can say is this was such an incredible experience. I believed in this movie so much, that all I wanted was to enjoy it, and not fuck it up. And I'm happy I didn't fuck it up. And I'm grateful for everybody who believed in me enough to give me the opportunity."
The singer also shared pictures on her social media from the premiere.  In the photos, she looked absolutely gorgeous in a stunning high-low gown.
Check it out:
i smiled a lot making this movie but not in these pics LOL 😂 our film is a comedy, but last night I was serving drama 🎭 #CinderellaMovie pic.twitter.com/vhxW4XBJ0E

— camila (@Camila_Cabello) September 1, 2021
It's not every day that you get to be Cinder-frickin-rella. So proud of this film, can't wait for you all to see it September 3 on @PrimeVideo #CinderellaMovie pic.twitter.com/xn6xGRW5qi

— camila (@Camila_Cabello) August 31, 2021
'Cinderella' is directed by Kay Cannon. Based on the fairy tale by Charles Perrault, it stars singer Cabello as the titular character in her acting debut, with Idina Menzel, Minnie Driver, Nicholas Galitzine, Billy Porter, and Pierce Brosnan in featured roles.
The film is a modern take from the traditional tale and follows the young Cinderella who lives with her abusive and overprotective stepmother and stepsisters, who murdered her father for his wealth. It is scheduled to be released on September 3, 2021, by Amazon Prime Video.
ALSO READ: Cinderella Trailer: Camila Cabello Plays Princess Who Chases Her Dreams, Not Prince