Cinderella Trailer: Camila Cabello Plays Princess Who Chases Her Dreams, Not Prince
The trailer of Camila Cabello-starrer Cinderella has been been released. Directed by Kay Cannon.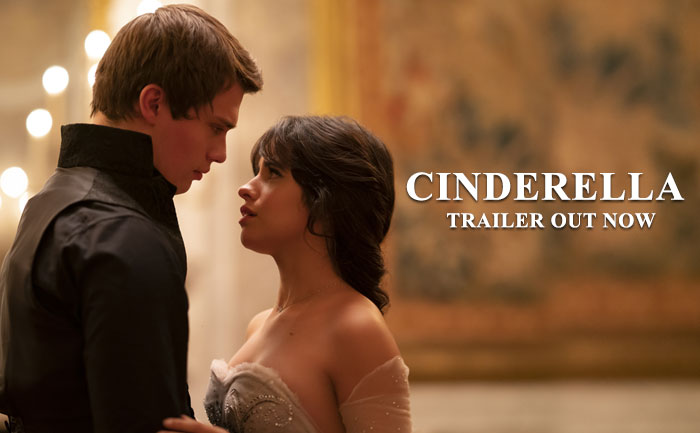 The trailer of Camila Cabello's American romantic musical comedy film, 'Cinderella' has been released on Amazon Prime Videos. The film is written and directed by Kay Cannon. Based on the fairy tale by Charles Perrault, Produced by Columbia Pictures and Fulwell 73.
The story is about a modern take from the traditional tale and follows the young Cinderella who lives with her abusive and overprotective stepmother and stepsisters.
The trailer features Camila Cabello as Ella (Cinderella), who wishes to start her own clothing line. She is not looking to become a princess, instead, wants to have her own boutique and wants to get rid of the basement that she has been forced to live in for the majority of her youth, by her stepmother, played by Idina Menzel, and stepsisters.
Watch Trailer:
The trailer also shows Camila Cabello attending the royal ball, unlike the original story, Ella wants to go to the ball wearing her own design, so as to be recognized. While Ella plans to wear her own design to the ball, her plans are naturally foiled by her stepmother.
The movie has a promising cast including Billy Porter as Fairy Godmother, Idina Menzel as a stepmother, Nicholas Galitzine as Prince Robert, Pierce Brosnan as King Rowan, Minnie Driver as Queen Beatrice, Maddie Baillio as Anastasia, Charlotte Spencer as Drizella, among others. 'Cinderella' is scheduled to be released on September 3, 2021, by Amazon Prime Video.
Stay tuned to The Live Mirror for more updates.
ALSO READ: Cinderella: Camila Cabello Transforms Into Fairy, First Look Out