Farmers Protest: Canadian PM Justin Trudeau Backs Indian Farmers
"Situation Concerning", Canadian PM Justin Trudeau On Farmers Protest In India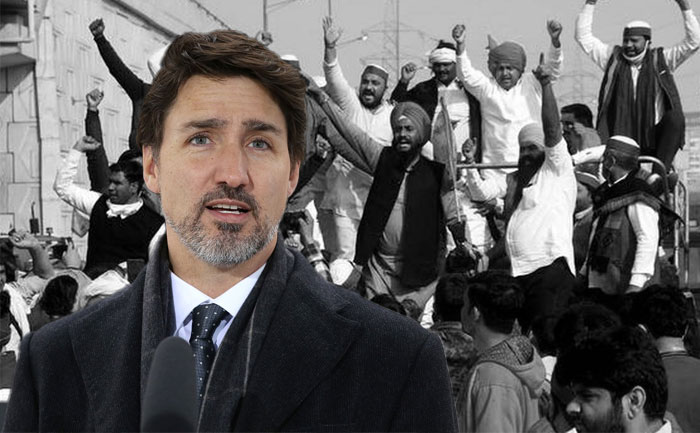 Canadian Prime Minister Justin Trudeau is the first international leader to mention farmer protests taking place in India. The PM was interacting online with the Canadian Sikh Community on the occasion of the birth anniversary of Guru Nanak (Gurpuruab). During his interaction, he also raised concerns regarding the farmer's protest in India. Trudeau backed Indian farmers in his statement adding that the situation in the country is 'concerning'.
Justin Trudeau in his speech said, "I would be remiss if I didn't start by recognising the news coming from India about the protest by farmers. The situation is concerning. We are all very worried about family and friends."
View this post on Instagram
He added that Canada will always be there to defend the rights of peaceful protesters. "We believe in the process of dialogue. We've reached out through multiple means to the Indian authorities to highlight our concerns. This is a moment for all of us to pull together," said the Canadian Prime Minister.
Politicians and MPs from the UK have also been raising concerns regarding the farm bills.
The farmers are protesting against a series of agricultural laws in India. On Tuesday, they entered the sixth consecutive day of protests. They have braved water cannons, tear gas, barricades along with COVID-19 pandemic and the harsh winters to put forward their demand.
Farmers from Punjab, Haryana have camped out on the outskirts of Delhi in the biggest protest by farmers in years.
The centre will today hold talks with farmers in an attempt to find a resolution to the massive protests.
Also Read: Farmers Protest: Farm Leaders Reject Home Minister Amit Shah's Offer To Talk