Farmers Protest: Farm Leaders Reject Home Minister Amit Shah's Offer To Talk
Farmers Reject Amit Shah Offer To Talk; Home Minister Holds Meeting With Top BJP Leaders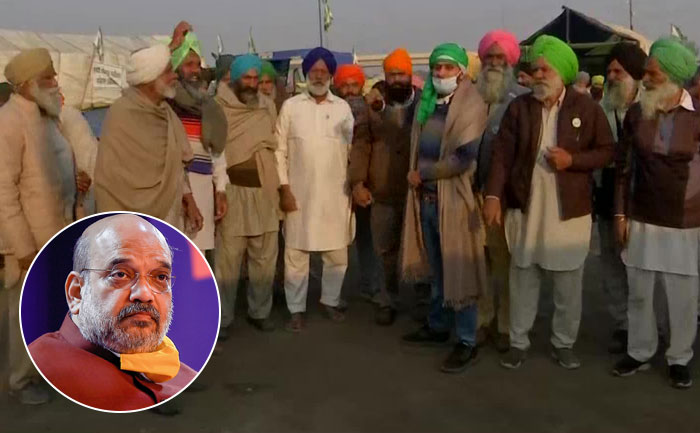 Hundred of thousands of farmers have been demonstrating in and around the Capital against Centre's new farm laws. They fear the laws will reduce their earnings and give more power to corporations. The protestors braved tear gas, water cannons and baton charges on their way to Delhi. They say that they will not return home until their demands are met. The Farmers have also rejected Home Minister Amit Shah's offer to talk.
The home minister had said that the Centre is ready for talks with farmers. But they will have to move away from the highway and shift to the designated site. The farmer unions rejected Union Home Minister Amit Shah's offer. They said that the government is imposing conditions on the talks, but they would sit on the borders of Delhi for now.
"We have rejected the offer for talks with the home ministry. The home ministry has nothing to do with farmers or agriculture," said Darshan Pal.
"The Prime Minister takes all decisions in the country. We want a Cabinet committee or a ministers' group duly authorised or notified by the highest political level for further discussions," said Avik Saha, the AIKSCC's national secretary.
Seems like the farmers want to talk to a minister who is authorised to take decisions.
Home Minister Amit Shah held a meeting with Defence Minister Rajnath Singh, Agriculture Minister Narendra Singh Tomar and JP Nadda's Delhi house. The meeting went on for over two hours.
Also Read: Farmers Protest: Braving Water Cannons, Tear Gas Shells Farmers Inch Closer To Delhi