Cancer Horoscope 2020: What this year has in store for you
The horoscope 2020 readings for the Cancerians. How this year will be for the Crab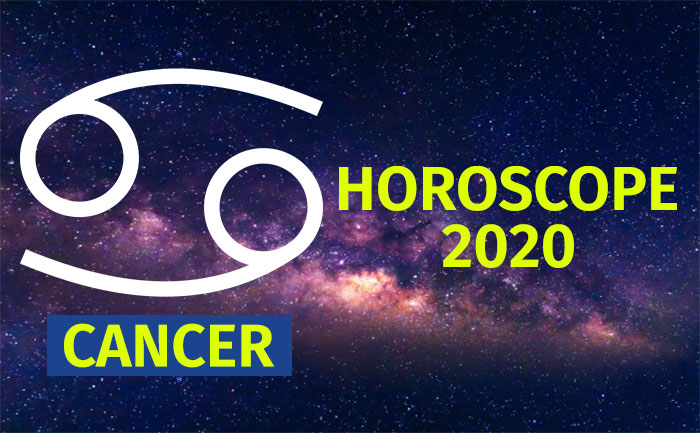 For all those people born in Cancer the 2020 marks some major changes in their life. This year also promises a number of revelations and also a general helping of good luck in all chapters of your life. Though there is a lot of hard work involved in the long run it will reap a good harvest for you dear Cancer.
Cancer Horoscope 2020:
The initial months will bring you a lot of opportunities to grow and succeed in life. But you should not miss the bus in dilly dally. You also need to keep a control on your temperament as it might harm your progress.
Health:
On the health front, some health problems from the past may resurface for you this year. So do take care of your health this year.  You may have to face problems related to your stomach. Weight gain can also haunt you this time.
Career and Studies:
For students this year will not only bring good results but also opportunities for those special courses you always dreamt of taking up.  For the professional, it is a year of growth and you will be able to gain power, authority and will also have good chances of getting promoted with a salary increase in the offing. People from the sports world, cinema can achieve success by traveling and participating in competitions abroad.
Romance:
Finding love will be an important factor this year for people born under this sun sign. You will come closer to your lover and your bond will strengthen during this year. You will have a very good and romantic time with your lover and will also make your bond stronger than before. You will spend some romantic time together in the company of your partner. This year you should cut the cord with your past that has given you only pain. By letting go of old stories, you're freeing yourself to write a new one.
Finances:
Finances will be much better for the Cancerian this year. There are strong chances of getting multiple sources of income.  Though you might experience a sudden rise in your expenses during this period of time. But you might also inherit some ancestral money or property during this period of time. Some of you will have their father coming to their financial aid.  
Spiritual:
This year you should also reconnect with your spiritual side and it will bring immense peace of mind in your life. Take up meditation or Yoga.
All in all 2020 will bring the much-needed respite after some of the disturbing phases of 2019.
Also Read:  Capricorn Love Horoscope 2020: Personality, Traits, Compatibility & Celebs Born Under This Zodiac Sign