Cape Town in hope of rainfall for filling city reservoirs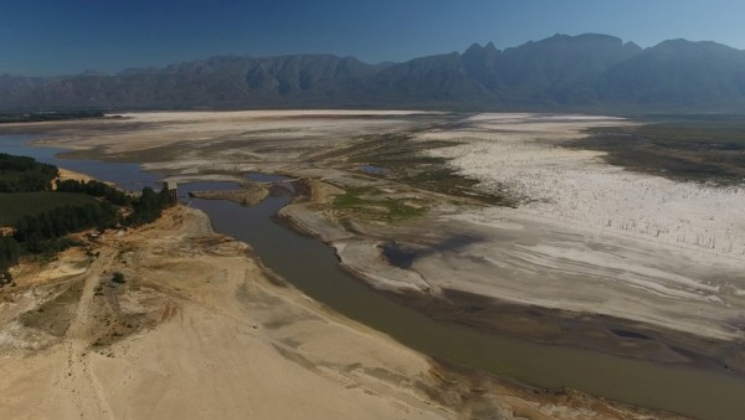 Water is important because it is needed for life to exist. Only 2.5% of water on the Earth is fresh water, and over two thirds of this is frozen in glaciers and polar ice caps.
As we all know many uses of water include agricultural, industrial, household, recreational and environmental activities but these are human uses which requires fresh water.
Water demand already exceeds supply in many parts of the world, and many more areas are expected to experience this imbalance in the near future.
There are six dams in South Africa's Cape Town whose water levels the city. And the dam levels are critical for Cape Town's water supply. Coming to the crucial part of the fact is that the Cape town is dreadfully suffering from drought since the year 2015.
The situation was so terrible, the city started counting down to so-called Day Zero, when the city would run out of usable water. But then one and half month earlier, there was rainfall observed in some amount that suddenly just the day zero was been postponed to sometime in 2019.
Cape Town dam levels rise by nearly 6% after heavy rainfall https://t.co/vyD2nIFZ7p pic.twitter.com/AGm7A7GOmN

— TheSouthAfrican.com (@TheSAnews) June 5, 2018
​Now, the dam levels have risen back to the level they were two years ago: Cape Town's total water supply is now at 30 percent of capacity, according to Business Day, which quoted the city council. While 30 percent doesn't sound like much, it is significantly better than it used to be.
In May, the rise in levels of water increased with attribute to 216.3 mm rainfall, which was close to what is supposed to be a long-term monthly average' said the city authorities.
However, Cape Town Mayor Ian Neilson also said that the city's water pressure management program, which reduces risk of leaks and bursts, also reduces water consumption. Pressure management saves the city 62 million liters of water a day, Neilson noted.
If nothing is done, the lack of fresh water will eventually be deeply felt by nearly everyone on the entire planet.
Watch this video to know how was the situation in Cape Town back then…