Cara Delevingne slams Justin Bieber over the former's post on Taylor Swift
Justin Bieber hits back at Taylor Swift over Scooter Braun post but is slammed by Cara Delevingne for it.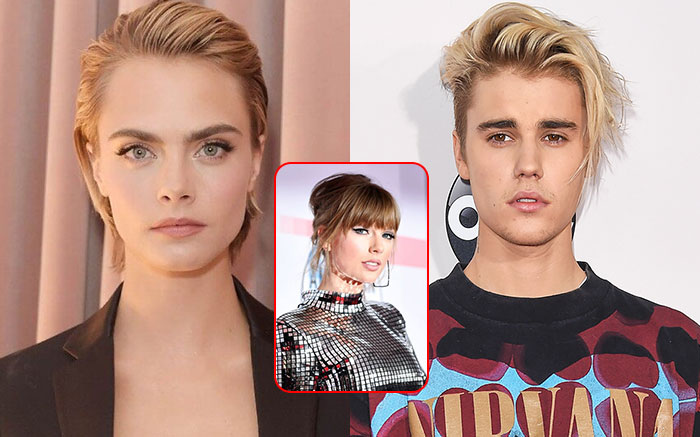 Singer Taylor Swift was not happy with Justin Bieber's manager Scooter Braun acquired ownership of her catalog. The beauty took to her Tumbler blog and made some scathing comments against it. The post was in regards to Scooter's Ithaca Holdings' announcement that they were acquiring Big Machine Label Group, the latter of which has released all of Taylor's studio albums as well as had ownership of her masters
After 12 years with Big Machine, Taylor Swift had signed to Universal Music Group in November 2018 with a deal that notably assigned her ownership of all future music.
Taylor wrote, "Never in my worst nightmares did I imagine the buyer would be Scooter.". Taylor also accused Scooter of getting two of his clients, one of which was Justin Bieber, to online bully her.
Justin, who is a close confidante of Scooter, came to his manager's rescue and hit back at T-Swift. The singer questioned Swift's motives to call out Scooter on social media and stated that it isn't fair to get people to hate on him. Bieber further spoke about how Scooter has had her back since the get-go.
Justin's wife Hailey Baldwin,supported him with a simple comment of, "Gentleman," on his IG post.
Taylor's best friend and supermodel Cara Delevingne slammed Justin for his scathing comment on Taylor's post. She wrote, "Gentleman? @haileybieber @justinbieber you must be bored. I wish you spent less time sticking up for men and more time trying to understand women and respecting their valid reactions."
She added, "As a married man, you should be lifting women up instead of tearing them down because you are threatened. I am not sure you actually understand what an apology is. This issue that @taylorswift is talking out is about far more than a picture and you know that. As you said, you haven't spoken to her in years which means you definitely don't understand the situation. I do. Take a step back and try and learn from this. We should all be on the same team. End of story."
Also Read: Taylor Swift shuts down question on settling down and having children