Carry Minati breaks silence after YouTube removes his 'YouTube Vs TikTok' video
Carry Minati's 'YouTube Vs TikTok' video gets deleted for violating cyber bullying policy, now, the YouTuber has broken silence about the same.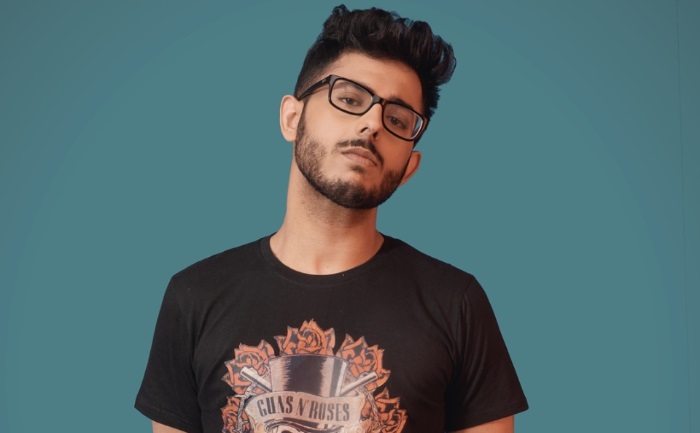 YouTuber Carry Minati aka Ajey Nagar has been hitting headlines with his latest video 'YouTube Vs TikTok– The End'. However, YouTube has now removed his video stating a violation of YouTube's terms of service. This action by YouTube comes after Amir Siddiqui accused the YouTube star of cyberbullying. Now, the YouTuber has finally broken his silence on the controversy.
Carry Minati took to his social media handle and expressed his disappointment over the same."Growing up all I ever wanted to do was make videos and entertain people. I started making videos since I was 10 – and I haven't stopped since. I've given my hopes, dreams, blood, sweat – my whole life to my people on YouTube – A UGC platform where the entire content is built by users and creators like myself who somehow believe they can entertain millions of people irrespective of the access to resources they have. It is hard to accept this – but this video will remain banned and won't be restored."
"This video had already broken several records and we were just a day away from saying that the most liked and the most popular non music video on YouTube Globally belongs to an Indian Creator. Sometimes the biggest achievements become an easy target to be pulled down. Not getting enough answers can be the most disappointing situation to be in. Well all I can say is it has been a very frustrating day. "
"Thank you for all the love and support you guys have shown me. Life has repeatedly taught me and reminded me today that in the end the only thing that matters to me is your love and my commitment to give that love back by entertaining and staying honest with you forever. Thank you all for being by my side. And I do see you ALL," read the note.
Check out Carry Minati's post:
However, this decision was not received well by CarryMinati's fans and they trended hashtags such as #JusticeForCarry and #Carry on Twitter. Many fans requested YouTube to restore the original video.
CarryMinati has a massive following on YouTube with over 17 million subscribers on his channel. His latest 'YouTube Vs TikTok- The End' video got over 70 million views in less than a week.
Stay tuned to The Live Mirror for more updates.