What Time Can I Watch Castlevania Season 3 on Netflix? All You Need To Know
Here's How and When To Watch Castlevania Season 3 on Netflix for free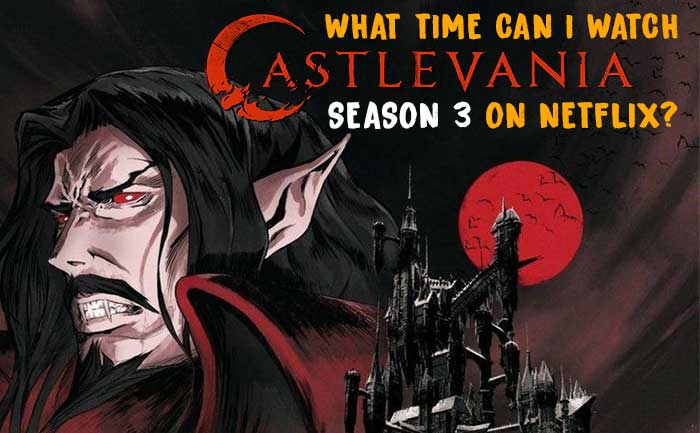 The first and second season of the Netflix series Castlevania on July 7, 2017, and October 26, 2018. Looking at the popularity of Castlevania's previous season, Netflix had renewed the series for Castlevania season 3. Here's what Castlevania writer has to say on Castlevania Season 4
When Is the Castlevania Season 3 Release Date?
Yes, the third season of Castlevania will be released on Netflix on March 5, 2020. The latest season will have 10 episodes. If you do not know when to how to watch Castlevania season 3 on Netflix, do not worry, we have here to tell you how you can watch the upcoming adventures of the vampire hunters of Trevor Belmont, the magician Sypha, and the son of Dracula himself, Alucard.
First of all, you should know that Castlevania 3 will only be available on Netflix, with the streaming giant counting it as one of their original series. You will be able to watch the third season of Castlevania in one binge session as all the 10 episodes will be dropped at once.
What time can I watch Castlevania Season 3 on Netflix?
For the unversed, Netflix actually does not announce exactly when shows will be available to watch but we can make a solid bet that Castlevania Season 3 will unlock around 12:00 AM PST on Thursday, March 5.
Here's when you can watch the latest season in the following time zones:
Eastern Standard Time (US) – 3:00 AM
Central Standard Time (US) – 2:00 AM
Greenwich Meridian Time (UK) – 8:00 AM
Eastern European Time – 10:00 AM
Central European Time – 9:00 AM
Australian Central Time – 6:30 PM
What's Going on with the Castlevania Mobile Game?
The third season of Castlevania has multiple Easter Eggs to the video game franchise that we have already seen. So, if you are a fan of the game, you must keep an eye open for some nods to the Console based games.
According to reports, Castlevania 3 will have many new villains and heroes into the mix, with Saint Germain, a mysterious traveller with origins tied to the game series, joining the ranks of Trevor and his pals.
Castlevania: Symphony of the Night was a surprise release for iOS and Android last night in connection to Castlevania 3's premiere. Notably, Symphony of the Night is widely considered to be the best game in the series.