CBI case against GVK Group chairman GVK Reddy and his son GV Sanjay Reddy
CBI case against GVK Group chairman GVK Reddy and his son GV Sanjay Reddy over Mumbai airport scam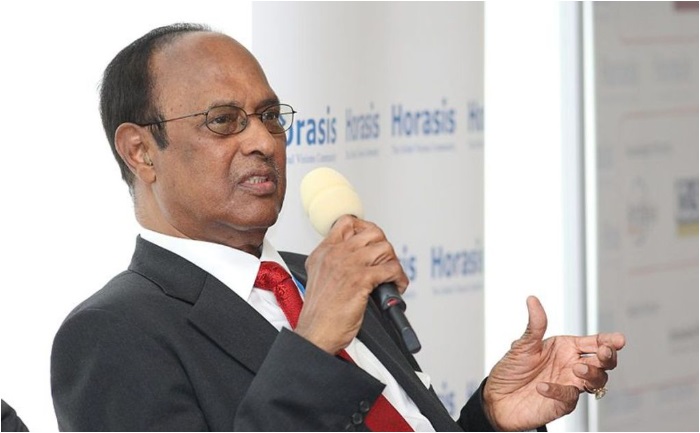 The Central Bureau of Investigation (CBI) has registered a case against GVK Group Chairman GVK Reddy and his son GV Sanjay Reddy. It is for siphoning off Rs 705 crore from Mumbai International Airport (MIAL). The case, filed by the CBI, also names officials of the Airport Authority of India and nine other private companies.
GVK Reddy is the chairman of MIAL and GV Sanjay Reddy, who has also been named in the FIR, is the Managing Director of MIAL.
The FIR alleges that the funds were siphoned off using bogus work contracts. Also for misusing surplus funds of MIAL, and inflating the company's expenses. In 2017-18, MIAL entered into bogus work contracts to nine companies in 2017-18, causing a loss of Rs 310 crore to AAI. From 2012, GVK Group allegedly misused reserve funds of MIAL to the tune of Rs 395 crore to finance their group companies.
As reported by sources to Indian Express, The GVK Group allegedly "assigned premium retail area of Mumbai airport" to companies run by family members. The firms which got the retail space at low rates include Rockline Solutions Pvt Ltd and International Airport Hotels and Resorts Pvt Ltd.
Airport Authority of India Ltd had formed a Joint venture with GVK Airports Holdings Limited. This was for up-gradation and maintenance of Mumbai Airport. The AAI had entered into an agreement with MIAL for modernization, upkeep, operation, and maintenance of Mumbai airport.
We shall soon update you with more on this.
Also Read: Ola And Uber Resume Cab Operations At Mumbai Airport