INX Media Case: After Unprecedented Drama, CBI Arrests P Chidambaram
On Wednesday evening, Congress Veteran Chidambaram appeared at the Congress headquarters and addressed a press conference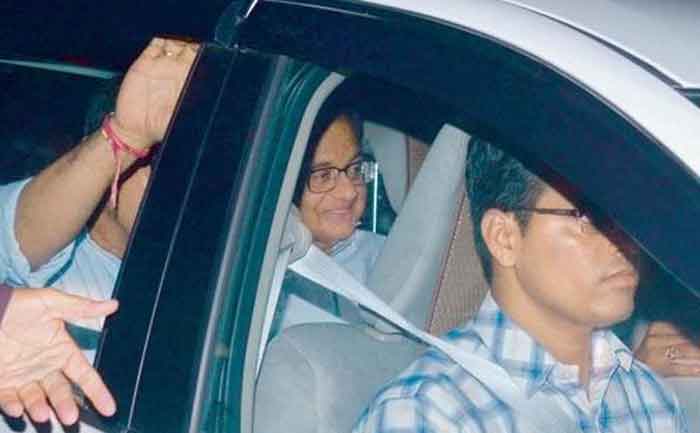 Congress senior leader P Chidambaran — who is accused of facilitating foreign investment in the INX Media company when he was Finance Minister — has been arrested on Wednesday night by the Central Bureau of Investigation (CBI). According to reports, P Chidrambam went missing following his anticipatory bail in the INX Media case was rejected on Wednesday.
As per the NDTV report, CBI made an arrest of P Chidambaram amid unprecedented drama at his Delhi residence. In the video footage, the officials can be seen scaling walls to enter the house of Chidambaram. On Wednesday evening, Chidambaram was seen addressing a press conference at the Congress headquarters. When CBI, which had issued a lookout notice against him, got to know about him they rushed the Congress headquarters. But, before they could reach the venue, P Chidambaram had left the premises.
The CBI then rushed to his Jor Bagh residence, flanked by the Enforcement Directorate  (ED) and Delhi Police teams.  When the officials were denied entry by the main gate, a few officers scaled the wall and jumped inside the house. The rest of the officers entered the compound of the house from the back gate. Minutes after the doors of the house was opened and then the CBI team entered and arrested the Congress leader.
Amid protest by Congress workers outside his house, Mr Chidambaram was taken to the CBI headquarters in a white Maruti Ertiga car. Notably, the entire operation was carried out by three CBI teams, supported by the Delhi Police. Paramilitary force CRPF was stationed outside the house.
At the press conference, Chidambaram said that he was not hiding from the law. "I was aghast that I was accused of hiding from the law… I was pursuing the law," adding on he said, "I was working alongside my lawyers for the whole of last night… and the whole day."