CBSE Board Exams 2021-22: Class 10, 12 Board Exams In Two Parts
CBSE Board Exams: 10th, 12th class syllabus divided into 2 parts for 2021-22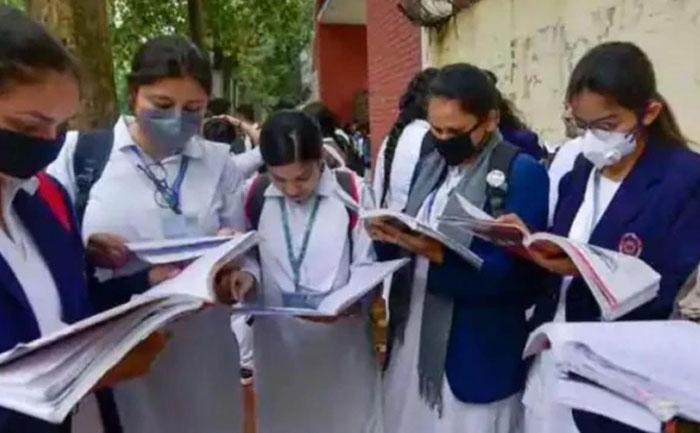 The Central Board of Secondary Education (CBSE) has made a special announcement regarding CBSE Board Exams 2021-22. They said that the class 10 and class 12 board exams for the academic session 2021-22 will be held in two parts. The first term exams will be held in November-December. They added that the second term examination has been scheduled for March-April.
Here is all you need to know:
The Board further said that the syllabus for the 22-21 academic session will be divided into two terms with a 50 percent syllabus in each term. They also said that the first term questions will be objective while the second term questions will be subjective. Marks will be given on the basis of performance.
Academic session 2021-22 of class 10th & 12th to be divided into 2 terms with approx 50% syllabus in each term. Syllabus for Board examination 2021-22 will be rationalized similar to that of last academic session to be notified in July 2021: Central Board of Secondary Education pic.twitter.com/8vyfPUhWX7

— ANI (@ANI) July 5, 2021
The board said that schools will be notified about the rationalized syllabus for the Board exams 2021-22 in July 2021. The Board will soon release guidelines for internal assessment for all subjects for the session 2021-22. It will also provide additional resources to make internal assessments more reliable.
They added that If both term exams are held, the final theory marks will be equally split between the two. If the pandemic forces complete school closures in November and December, the first term exams will be conducted online then the weightage will be less in the final results. But if second term exams cannot be held, the final results would be based on first term exam scores and internal assessment marks. When schools are completed closed and first and second term exams have to be conducted at home, the final results will take into consideration projects and practical work, as well as both term-end examinations.
Also Read: CBSE Board Exam Dates For Class 10th And 12th Are Out; Check Out The Schedule