SBI Report: India's Third COVID-19 Wave From August, Peak In September
India To Witness Third COVID-19 Wave From August; 8.7 Million Jabs Needed To Curb It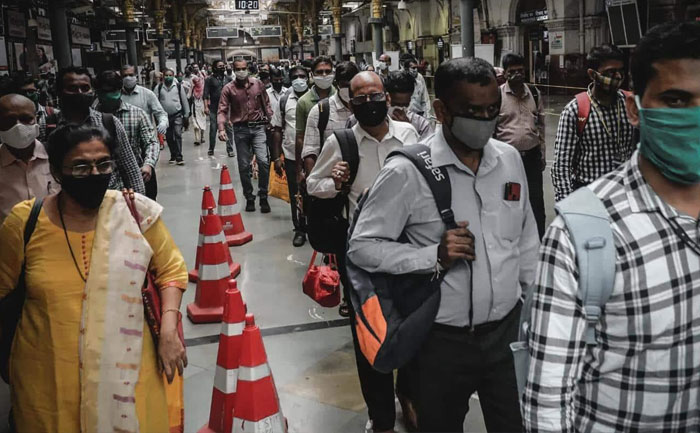 India may see the third wave of the coronavirus pandemic from August. Raising the alarm bells, a  report, "Covid-19: the race to finishing line," was prepared by SBI Research. It has revealed that India may witness the third covid wave from August. Based on historical trends the cases can start rising by the second fortnight of Aug'21 and peak in September.
India's second Covid-19 wave was at its peak in April and May.  The nation saw a record number of daily cases and the mortality rate too was high. The country also battled an oxygen crisis in these trying times.
To prevent a third Covid wave India must inoculate at least 60 per cent of its over 1.3 billion population with both doses of a vaccine by December this year. To achieve this target it must vaccinate 8.6 million people every single day.
India has also started the vaccination drives on a war footing. It has already given more than 40 lakh vaccination doses per day. But though the nation has fully vaccinated 4.6% of its population.  20.8% of the population has received the first dose. It is still lower than other countries including the US, the UK, Israel, Spain, France among others.
In the last 24 hours, India recorded 39,796 new Covid-19 cases. The fatality rate stands at 723 deaths due to viral disease. This was according to the Union ministry of health and family welfare on Monday. The cumulative infection tally has risen to 30,585,229 with 482,071 active cases and 402,728 deaths.
Also Read: COVID Third Wave: Maharashtra Govt Prepares Paediatric Covid Care