CCTVs removed after Tejashwi Yadav's accusation against CM Nitish Kumar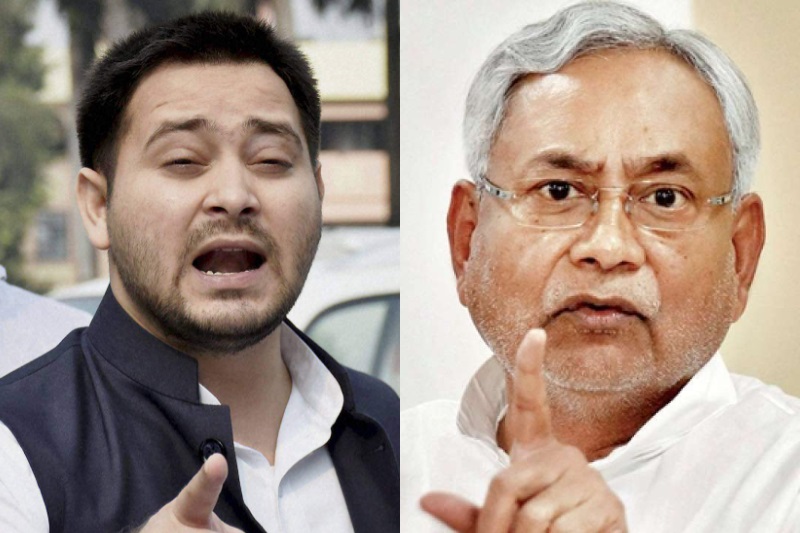 The CCTV camera that installed just outside the residence of Bihar Chief Minister Nitish Kumar was taken off on Wednesday after former deputy CM Tejashwi Yadav complained of snooping. Yadav had accused Nitish Kumar of snooping on the opponents through the camera.
The former Bihar deputy Chief Minister had accused the Chief Minister of installing camera of high resolution outside the entrance of Nitish Kumar's residence and at the main entrance of Tejashwi Yadav's residence on Circular Road in Patna.
"Bihar CM's residence is surrounded by main roads from three sides and Leader of Opposition's residence from the fourth side. But CM felt the need for CCTV only on the wall bordering his political adversary's residence. Someone should tell him that these petty tricks will prove futile…Why self-proclaimed austere CM of a poor State has this obsession with luxury & grandeur? Has he got any morality to answer this?" Tejashwi had questioned.
After Tejashwi objection, CM house CCTV installed near LoP residence gate removed @IndianExpress

— Santosh Singh (@santoshchitra) November 21, 2018
Tejashwi had also said that police had all the rights to ensure CM's security, but "no right to peep into our bedrooms, the main entrance of the house, kitchen and residential office…"
Tejashwi's residence has the entrance along the Deshratna Marg, but the former deputy CM has opened the rear entrance on the Circular Road. His family resides in house number 10.
ALSO READ: Are you snooping on me through CCTV cameras? Tejashwi Yadav asks Nitish Kumar