Celebrities attending Rajan Nanda's funeral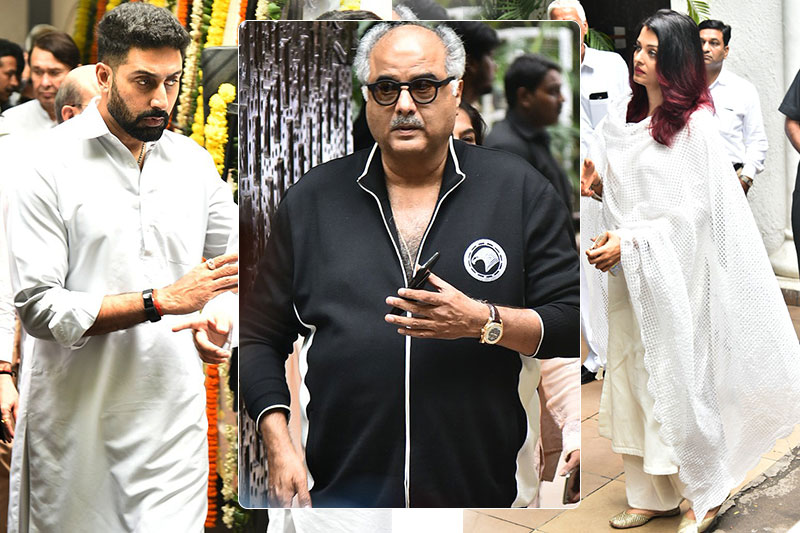 Chairman of Escorts Group who is also father-in-law of Amitabh Bachchan's daughter Shweta Bachchan Nanda, Rajan Nanda passed away. He was husband of late Ritu Nanda, daughter of Raj Kapoor. That's how Bachchan and Kapoors relate. Many Bollywood celebrities attended his funeral out of which prominent faces were Abishek and Aishwarya Rai Bachchan, Rishi Kapoor and Boney Kapoor.
The funeral was at New Delhi, everyone offered their condolences to Nanda family.
Also Read: A final good bye to Kavi Kumar Azad