Unveiling the style cost of these famous celebrities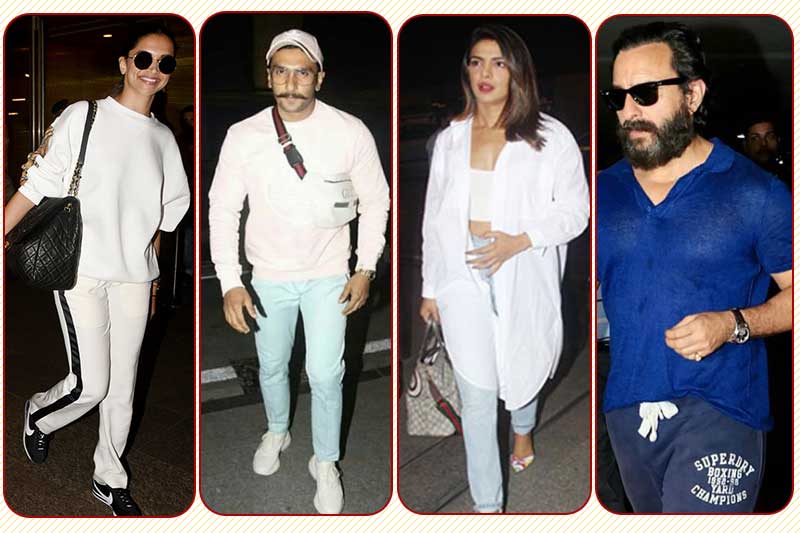 We can not deny the fact that India is obsessed with Bollywood, especially the metropolitan cities like Mumbai and Delhi. And when it comes to styling, we look up to celebrities to style ourselves.
It is often said, style is a way to say who you are without having to speak. This unspoken style speaks in terms of money when the accessories and clothes that you wear are expensive. But that doesn't mean style can't be affordable. Of course, it will be ideal if you spend on fashion economically. And hopefully even our Bollywood celebrities do that.
In brief, we are just unveiling the style cost of these seven celebrities who are recently breaking the Internet with the news or gossips:
1. Janhvi Kapoor
This Dhadak girl will literally skip your heart beat when you would come to know the cost behind her recently spotted casual avatar. The Off-White's Diagonal Flap leather shoulder bag comes in a bold black and white colourway and has all the design elements the brand is known for. It can be used with shoulder strap or optional yellow crossbody strap inspired by utilitarian looks. It's cost is ₹70,752. Also the cost of Triple S Trainers
from Balenciaga casts around ₹56,780.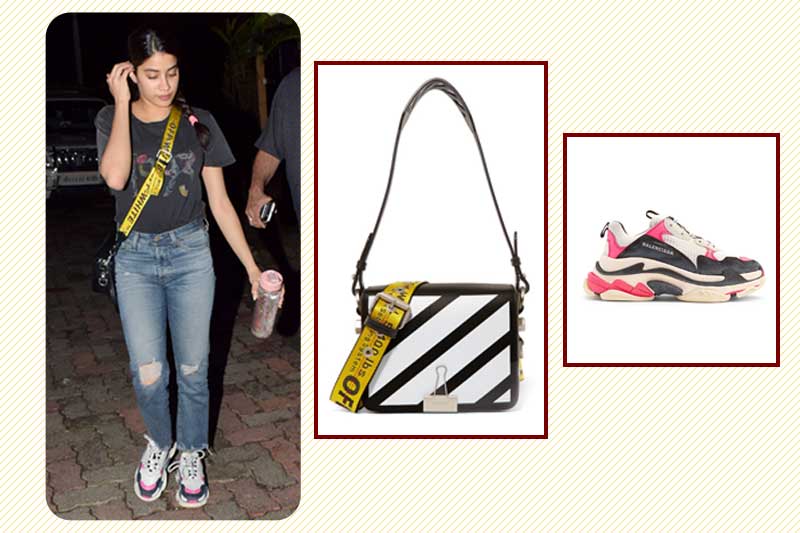 2. Priyanka Chopra
The Desi girl was spotted with Gucci Courrier soft GG Supreme tote which is enriched with a blend of contemporary embroideries and vintage inspired details, including airmail trims and a Gucci vintage logo from the archives. The appliques are individually embroidered and then skillfully hand-applied to each piece by specialized artisans. This process ensures that no two items will be alike, giving each a one-of-a-kind appearance. It's cost is ₹1,39,990.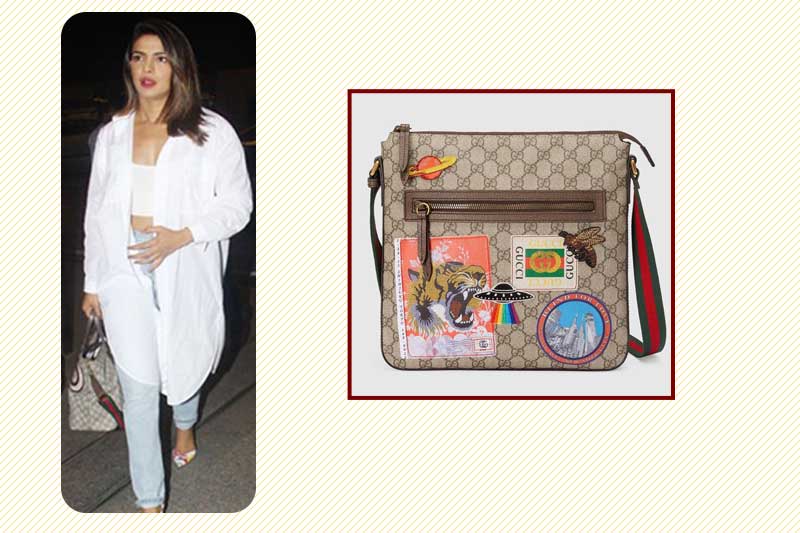 3. Ranveer Singh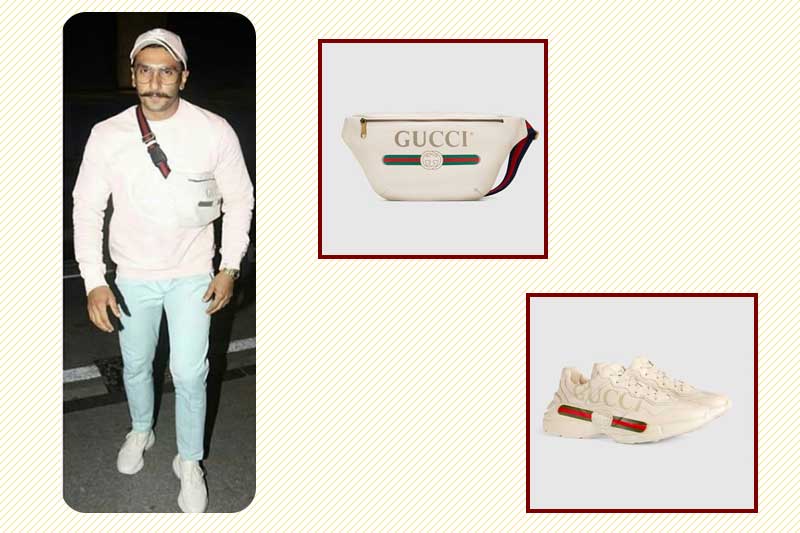 The Gully boy was spotted wearing Gucci print leather belt bag which costs around ₹86,430 and Rhyton Gucci logo leather sneaker worth ₹55,760.
Also Read: Why Ali Zafar invitation to Aamir Khan exposes Bollywood's hypocrisy
4. Deepika Padukone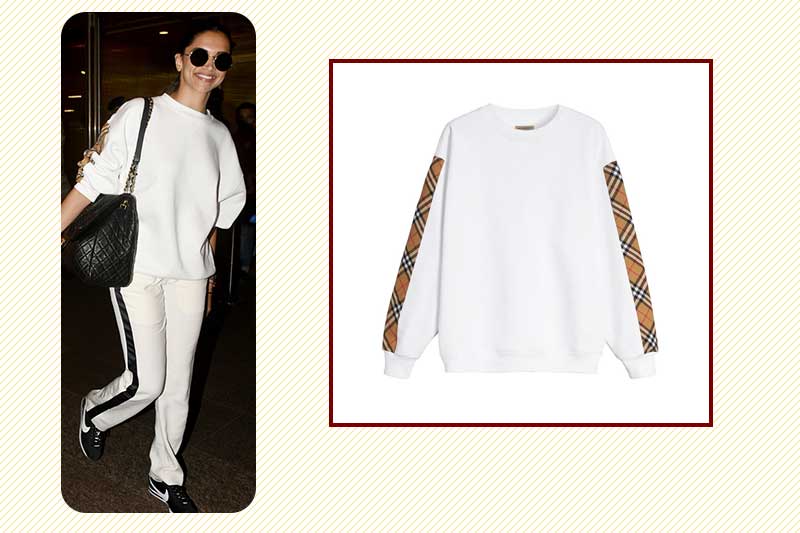 The sizzling beauty was spotted wearing Burberry's vintage check detail cotton blend sweatshirt with a symbol of timeless British heritage. It's cost is ₹30,964.
5. Alia Bhatt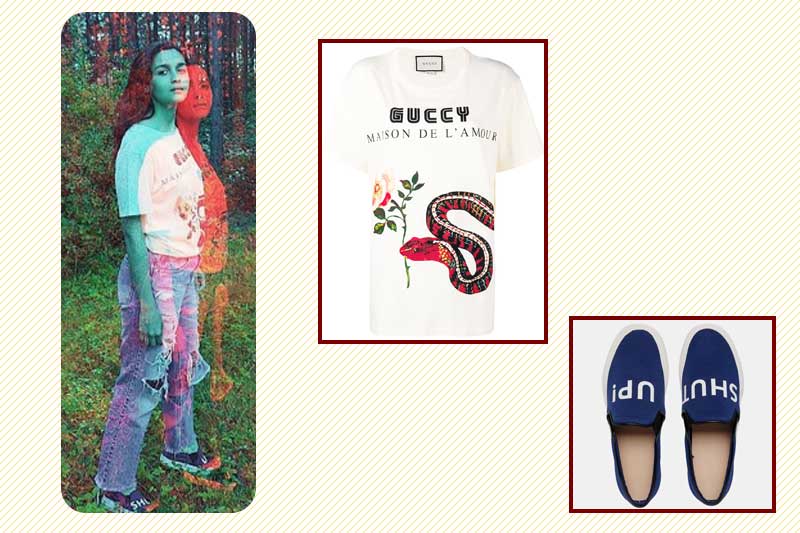 The Raazi girl was spotted wearing a Maison de l'Amour T-shirt from Gucci worth ₹79,990. Also, pairing it up with Shut Up Motif slip on trainers from Pull and Bear worth ₹3,999.
6. Saif Ali Khan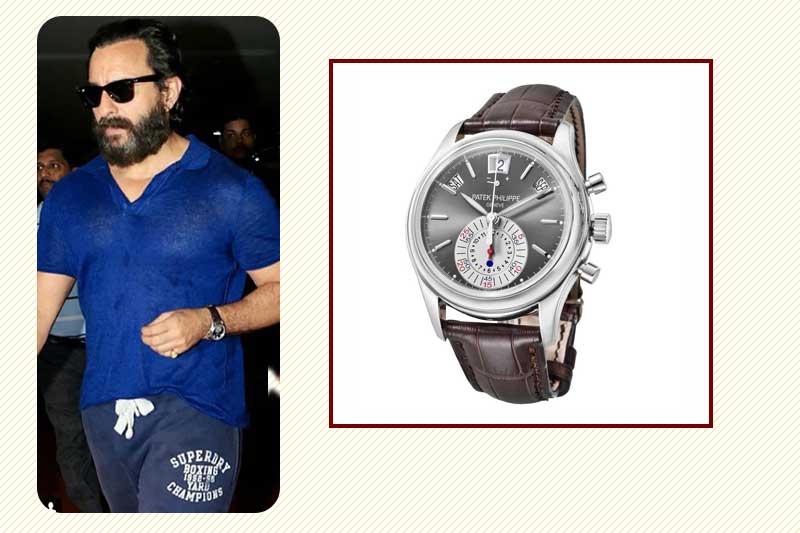 Nawab Sahab was spotted wearing the Patek Philippe watch which is the most desirable master piece you will desire among your watch collection, who's cost is not so affordable but surely an add on to the bucket list. The cost of the watch is ₹70,00,000 in platinum.
7. Sanjay Dutt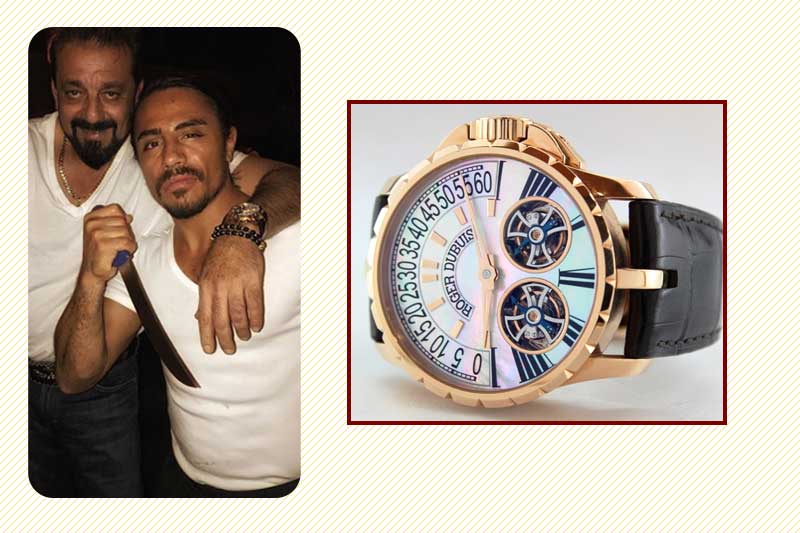 Baba was spotted wearing rarest and most exotic edition of Roger Dubuis. There are 28 pieces world-wide in 18kt Rose Gold with the White Mother-of-Pearl dial of this edition. It costs only ₹ 1.15cr
Also Read: Sonu Nigam and Sunidhi Chauhan's views on Bollywood remixing old classics