Centre approves additional assistance to Kerala, Nagaland and Andhra Pradesh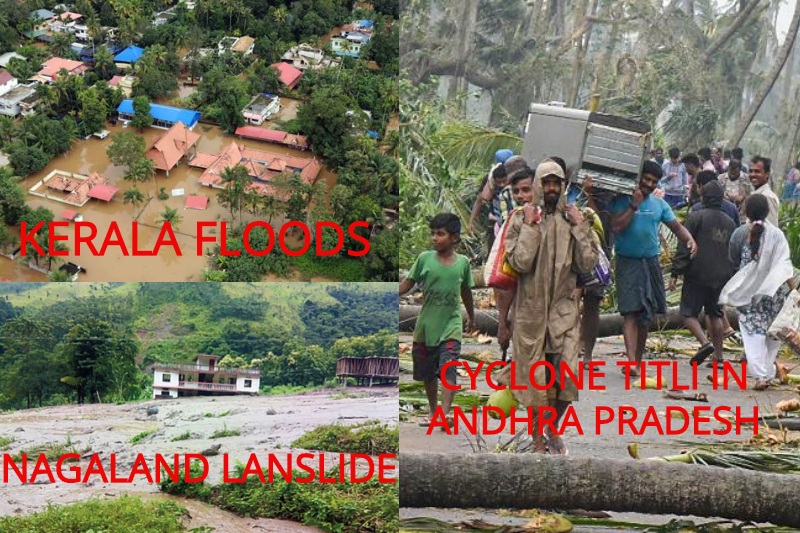 The centre on Thursday approved the additional assistance from National Disaster Response Fund (NDRF) of Rs 3719.07 crore to the three states including Kerala, Nagaland and Andhra Pradesh.
The decision was taken during a High-Level Committee (HLC) meeting chaired by Home Minister Rajnath Singh. The HLC approved Rs 3048.39 crore to Kerala, Rs 131.16 crore to Nagaland and Rs 539.52 crore to Andhra Pradesh.
Notably, the three states were affected by floods, landslides and cyclone Titli respectively earlier this year. The meeting was also attended by Finance Minister Arun Jaitley, Agriculture Minister Radha Mohan Singh.
The meeting was also attended Union Home Secretary Rajiv Gauba and senior officers of the Ministries of Home Affairs, Finance and Agriculture.
Kerala had suffered huge damage in the torrential rains that lashed the state in last August, claiming 493 lives and leaving a trail of destruction.
Cyclone Titli caused massive destruction of life and property in Andhra Pradesh. Eight people reportedly died as a result of the storms in Srikakulam's Sarubujjili mandal. 'Titli', which means butterfly in Hindi, has been categorised as a "very severe cyclonic storm".
In the month of August this year, due to incessant rain coupled with landslides damaged 61 roads in Nagaland and cut off many areas in the state.
Also Read: MHA asks all ministries to circulate handbook on cyber safety to all schools