Centre Caps Covid-19 Vaccine Rates in Private Hospitals
Centre Releases Revised Rates Of Covishield, Covaxin, Sputnik For Private Hospitals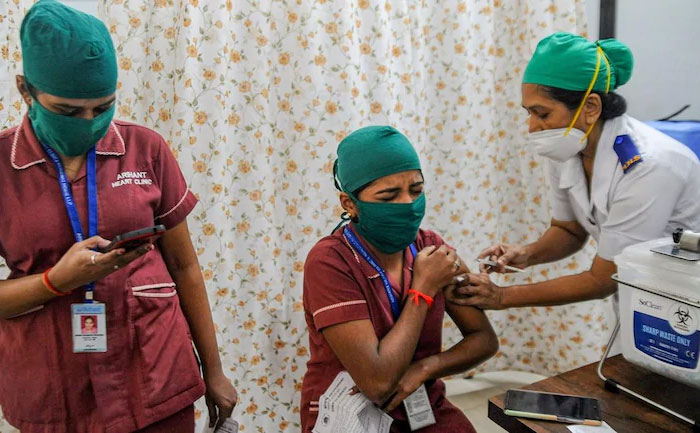 Prime Minister Narendra Modi had said that private hospitals will be able to charge Rs 150 as a service charge on vaccines. A day after his statement, the centre has capped prices of Covid-19 vaccines. The Union Health Ministry on Tuesday announced a price cap for the administration of Covid-19 vaccines in private hospitals.
While the maximum price for Covaxin and Covishield has been fixed at Rs 1,410 and Rs 780 per dose respectively, Russia's Sputnik V vaccine will cost Rs 1,145 per dose in private hospitals.
Govt caps charges of COVID vaccines in pvt hospitals; Covishield to cost Rs 780, Covaxin Rs 1,410, Sputnik V Rs 1,145

Read @ANI Story | https://t.co/ql0Gj3xvG8 pic.twitter.com/nU5cwHWvJ5

— ANI Digital (@ani_digital) June 8, 2021
As per the Health Ministry notification, the charges for administration of Serum Institute's Covishield have been fixed at Rs 780. Whereas Covaxin is set at Rs 1,410, and Sputnik V at Rs 1,145 for private hospitals.
The prices are based on the prices currently declared by vaccine manufacturers, and also include 5 percent GST (Goods and Services Tax) charged on the vaccines.
The ministry added, "The private hospitals may charge up to a maximum of Rs 150 per dose as service charge. State governments may monitor the price being so charged."
The Centre has placed an order to purchase 25 crores doses of Covishield and 19 crore doses of Covaxin. These 44 crore doses of Covid-19 vaccines will be delivered by their makers between August and December 2021.
Also Read: Speech Highlights: PM Modi spoke about free ration for 80 crore people to free COVID-19 vaccines