Champions League: Paulo Dybala nets hat-trick as Juventus win sans Cristiano Ronaldo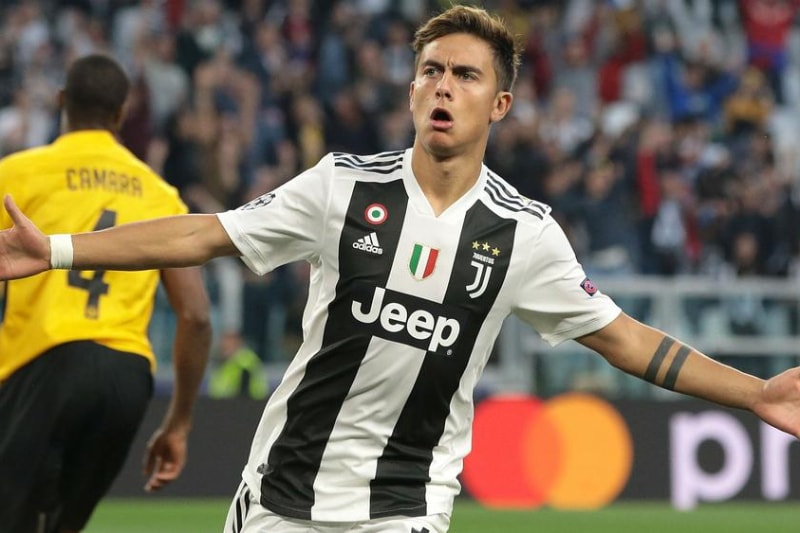 Paulo Dybala had become somewhat of a lost figure in the Juventus team since the arrival of former Real Madrid forward Cristiano Ronaldo. But he made his presence felt in the absence of the star Portuguese with a brilliant hat-trick against Swiss side Young Boys in the Group H encounter at the Allianz Arena on Tuesday.
It took just five minutes for the young Argentine to score his first goal with a long ball from Leonardo Bonucci after five minutes. 28 minutes later, he picked up a rebound from a shot of Frenchman Blaise Matuidi and scored his and his team's second goal of the match.
Also read: Champions League: City edge past Hoffenheim; United held by Valencia
Colombian forward Juan Cuadrado set up the in-form Argentine for his hattrick in the 69th minute as the 10-men Young Boys succumbed to their second loss, following their loss by the same margin at the hands of Manchester United in their last Champions League fixture.
This win thus extended Juventus' winning streak to nine matches in this season.
I wanted to have a game like this," Dybala said, as quoted by Channel News Asia.
Also read: Champions League: CSKA Moscow stun holders Real Madrid 1-0
"Obviously, a player always wants to play. Last season I had the opposite, as I started with a lot of goals and then lost my way a little.
"Being left out made me work harder and get back into shape, so I am taking full advantage of that now.
We were without Cristiano, and at times it is easier with him in the side, but we have to be a great team both with and without him," the 24-year-old added.
Besides Dybala, it was the entire Juventus team that stood up with the likes of Cuadrado, Federico Bernardeschi and Miralem Pjanic- all putting on a clinical performance.
Image credit-BeIn Sports