Chandigarh: MHA makes helmet optional for Sikh women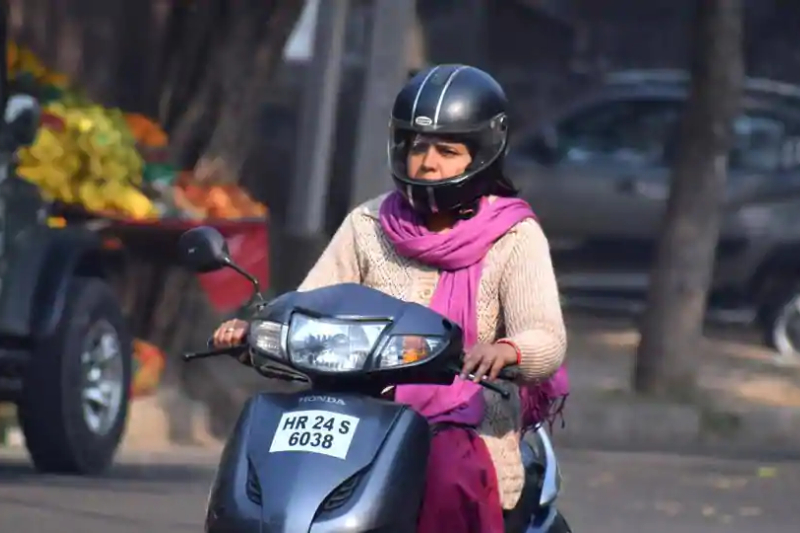 Chandigarh administration on Wednesday has made helmets optional for Sikh women in the state who are riding two-wheelers or sitting pillions, said the Ministry of Home Affairs.
The decision came a week after the ministry advised the Union territory to exempt all Sikh women from wearing protective headgear. The administration has been advised by the home ministry to make it optional after Sikh bodies sought that all women including non-turbaned to be exempted from wearing helmets.
The advisory comes despite Punjab and Haryana High Court asking the state government to clarify how it exempted all Sikh women from the rule?
On July 6, 2018, the UT amended an earlier notification of exempting all women from wearing a helmet to exempt only "turban-wearing Sikh women" from the rule. However,  Sikh bodies went against this and sought an exemption for all Sikh women. Chandigarh administration then conveyed to the ministry about the situation and sought its advice on the matter.
Later, Sikh bodies headed by Shiromani Akali Dal (SAD) leader and former Deputy CM Sukhbir Singh Badal, met Union Home Minister Rajnath Singh following which the advisory was issued.
Noticing this observation, the Union Territory has made amendments in its rule under the Motor Vehicle Act. The chalaan drive began on September 5. The city administration then filed a status report in the High Court and informed about the amended notification.
On September 26, the High Court also directed the Punjab government to clarify its exemption to Sikh women.
Also read: Maharashtra govt approves new plan to develop slum structures of Dharavi