Chandrayaan-2 to land on lunar south polar region on September 7
Chandrayaan-2 leaves earth's orbit, moving towards moon and will soon reach Lunar's South Polar region.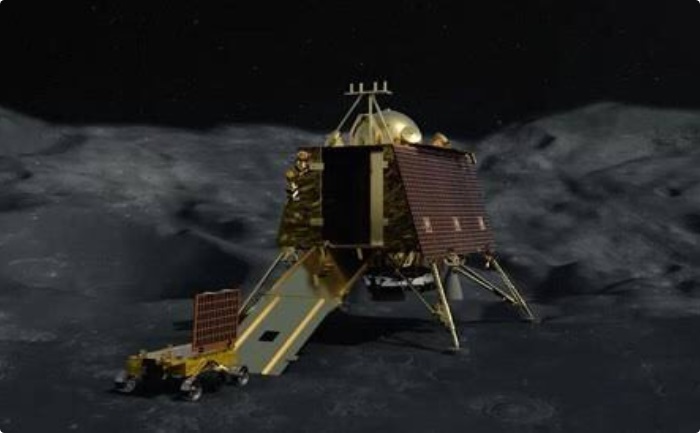 India's second moon mission Chandrayaan-2 has left Earth's orbit 23 days after its launch by ISRO. It is now moving closer to Moon's orbit and will land on Lunar's South Polar Region on September 7. ISRO's GSLV-MkIII-M1 had launched the spacecraft into the orbit of the Earth on July 22 from the spaceport of Sriharikota, Andhra Pradesh.
The Bengaluru-headquartered space agency said it has carried out a manoeuvre called 'Trans Lunar Insertion' (TLI) at 2:21 am on Wednesday, following which the spacecraft has successfully entered the Lunar Transfer Trajectory. The Chandrayaan-2 spacecraft is expected to reach the moon's orbit on August 20 and land on the lunar surface on September 7.
Check out the Tweet shared by ISRO here,
Hello! This is Chandrayaan 2 with a special update. I wanted to let everyone back home know that it has been an amazing journey for me so far and I am on course to land on the lunar south polar region on 7th September. To know where I am and what I'm doing, stay tuned! pic.twitter.com/qjtKoiSeon

— ISRO (@isro) August 17, 2019
After landing on the moon surface the rover will carry out experiments on the lunar surface for one day(equivalent to 14 earth days). It will study topography, mineral content, surface chemical composition, atmosphere to understand the origin and evolution of the Moon.
The spacecraft will be the first Indian expedition to attempt a soft landing on the lunar surface. This mission will make India the fourth country after the US, Russia, and China to carry out a soft landing on the moon.
Also Read: Chandrayaan 2: First set of Earth's pictures shared by ISRO