Chemical truck overturns on Mumbai-Goa highway; falls in quarry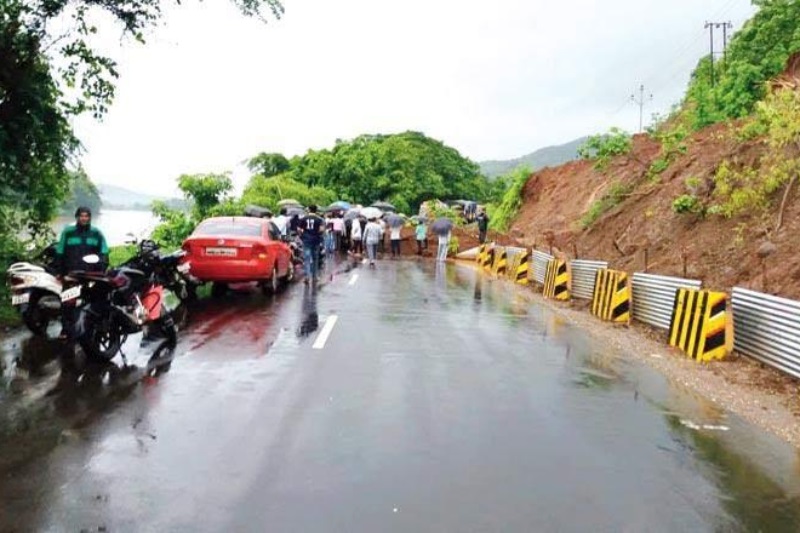 On Sunday, a truck carrying a chemical substance lost control on the Mumbai-Goa highway in Kashedi ghat and toppled into a 100-metre deep quarry.
As the truck fell in the gorge, the chemical leaked from the truck and released gases into the air. Soon after that, the fire brigade was rushed to the spot and managed to rescue the driver and the helper.
On Sunday morning at about 4:30 am, the incident happened. Jagdamba Prasad, was driving the truck at the time of the accident. The injured driver hailed from Uttar Pradesh and his helper, Suresh Sadashiv Vedak, were rescued and are at present undergoing treatment at Jagatguru Swami Narendra Maharaj hospital in Raigad district.
Notably, the truck that truck was heading to Mumbai and was carrying phosphorous. Apparently, the turn on the highway is sharp and the driver could not control the steering wheel and the truck jumped over the safety wall, landing in the quarry. According to reports, the driver and his helper were stuck inside the truck for five hours. Owing to the gases the truck was emitting, traffic had to be controlled.
Also read: Another attack in India with magnitude similar to 26/11 from Pakistan will lead to war: Observers