Chennai court sets 'Nakkheeran' editor R R Gopal free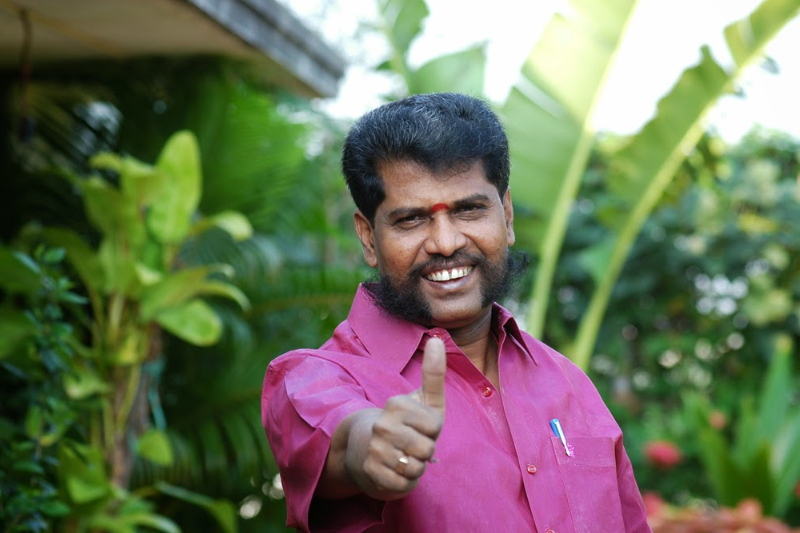 The editor of Tamil weekly 'Nakkheeran' R R Gopal, who was arrested by city police on Tuesday morning on charges of defamation for allegations against Tamil Nadu Governor Banwarilal Purohit in an article, will not go to jail.
Notably, a court in Chennai has dismissed the city police's request for the judicial custody of 'Nakkheeran' editor R R Gopal. After the verdict, R R Gopal said, "It's a victory. It's a slap on Raj Bhavan. It's also for spineless Tamil Nadu government which acted upon governor's wish. The court has judged well."
A team of city police including two Deputy Commissioners and eight police Inspectors arrested R R Gopal at Chennai airport when he was about to leave to Pune. Gopal was taken to Chintadripet police station for interrogation.
The arrest followed a complaint that he had published stories linking the office of the Governor with Assistant professor Nirmala Devi, who was arrested recently for luring college girls to do sexual favours for Madura Kamraj University officials in return for marks and money recently. However, it is not clear that who had raised the complaint.
Earlier, in a leaked audio clip, Devi claimed that she knew Tamil Nadu Governor Banwarilal Purohit, who is also the chancellor of a university. The magazine had carried a cover story alleging that Devi met Purohit four times. Meanwhile, Purohit has denied any link with Devi.
Also Read: Nakkheeran editor Gopal arrested for defamatory article against Tamil Nadu Governor