Chhattisgarh Assembly elections: 'Achche Din' won't come, says PM Modi lookalike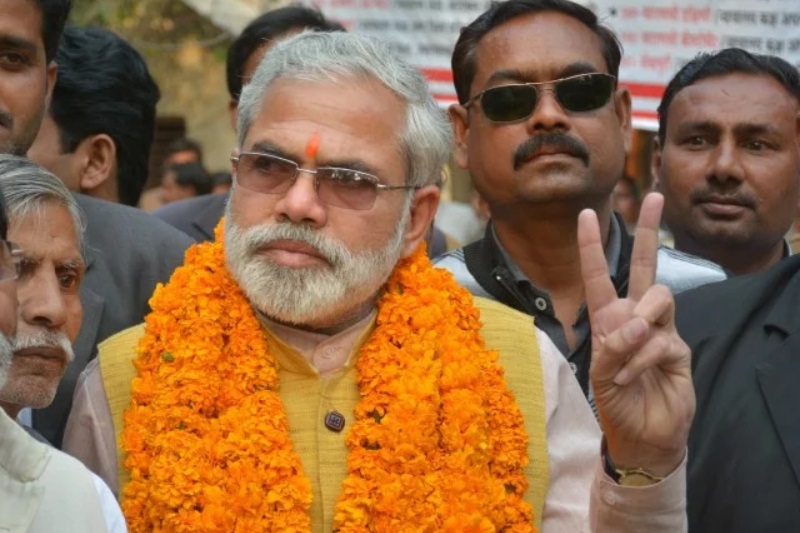 Prime Minister Narendra Modi lookalike Abhinandan Pathak is of the opinion that "achche din nahin ayenge" (Good days will not come). Pathak is currently campaigning for Congress in the Naxal-affected Bastar region of Chhattisgarh.
Pathak — dresses and speaks like PM Modi and begins his speech with 'Mitron' — who joined Congress and campaigning for the party, is drawing attention in a big way from the locals who jostle to click selfies with him. He is campaigning in Jagdalpur, Dantewada, Kondagaon and Bastar, where the Assembly elections are scheduled on November 12.
Prior to joining Congress a month back, Pathak was state vice-president for Uttar Pradesh in Republican Party of India, which is BJP-led NDA constituent. Stating the reason for his resignation form RPI, Pathak states, as Indian Express quotes, "Since I look like Modiji, people will always ask me where are the 'acche din' (good days), as promised by Modiji ahead of the 2014 Lok Sabha election. Hurt by seeing problems of the common man, I left the BJP's ally to join Congress last month."
As he looks like PM Modi, Pathak mimicks his style and take jibes at promises of 'good days' and depositing Rs 15 lakh in bank accounts of every India, among others. Once a staunch supporter of Bharatiya Janata Party is now campaigning against them and is trying to let people know the flaws of the BJP government.
Addressing a small gathering, Pathak stated, "Mitron (friends), I came here to tell you the truth that 'achche din' (good days) are not going to come. It was a false promise and please vote for the Congress which can ensure your development."
The first phase of Assembly elections in Chhattisgarh will take place on November 12 for 18 seats. The next phase will take place for 72 seats on November 20. The results will be announced on December 11, along with four other states.
ALSO READ: Chhattisgarh Assembly Elections: Congress releases final list, workers create ruckus in party offices