Chhattisgarh Assembly elections: Raman Singh gets more space than PM Modi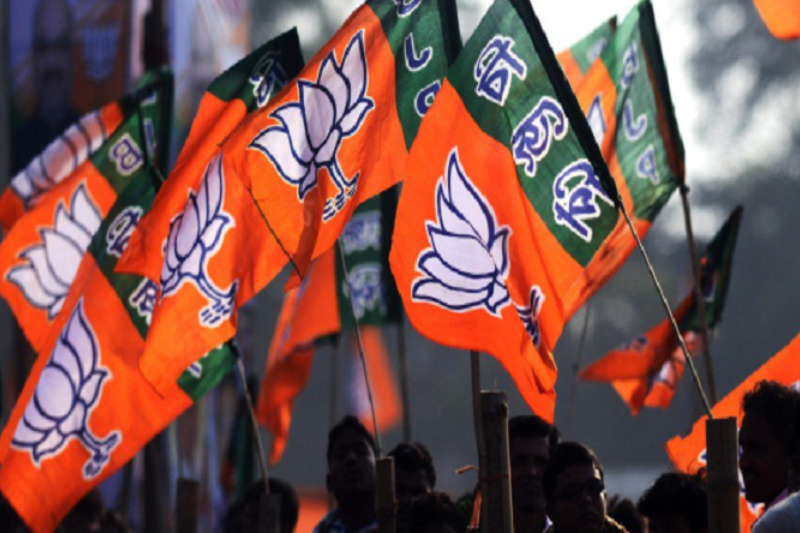 The first phase of Chhattisgarh Assembly elections voting turnout was better than expected. Both the ruling and opposition parties are busy campaigning for the second phase of assembly elections, which will be held on November 20.
The campaigning strategy of both the parties has been making headlines every then and now. Posters and banners highlighting Chief Minister Raman Singh's face are being loved by the people of the state.
Notably, the BJP's campaigning strategy mainly consists of Prime Minister Narendra Modi situated in the middle of the party poster while other party members get a place either beside him or below him irrespective the size of their photo on the poster. Also, the BJP has followed the same pattern in all the poll-bound states including, Madhya Pradesh, Maharashtra and Uttar Pradesh
Coming to the BJP's posters in Chhatisgarh, below Raman Singh, the party has given a space to prime minister Modi and late Atal Bihari Vajpayee's watermark. Notably, BJP national president Amit Shah is nowhere to be seen in the BJP's poster in Chhattisgarh.
But, BJP's strategy of keeping Raman Singh above PM Modi seems to work out in the state. Besides this, the anti-incumbency factor is also prevalent in the state, however, the BJP has been continuously denying it. On the other hand, there is no prominent face for the Congress in the poll-bound Chhattisgarh.
Meanwhile, Congress star campaigner includes, Randeep Surjewala, Navjot Singh Sidhu and Raj Babbar, who are making several public appearances and addressing the meetings at several places in the poll-bound state.
Also read: Chhattisgarh Assembly elections: 130 candidates with criminal records to contest second phase