Chhattisgarh Encounter: 8 Killed, 21 Jawans Missing
8 Killed, 21 Jawan's Missing after deadly encounter with Naxals in Chhattisgarh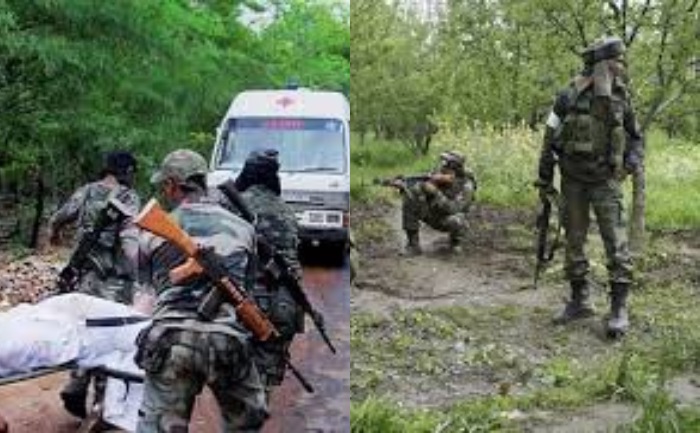 Eight security personnel have been killed in the line of duty. 21 jawans are still missing after an encounter with Maoists along the Sukma-Bijapur border in Chhattisgarh on Saturday. It is about 400 km from state capital Raipur.
A total of 24 injured jawans were brought to the Bijapur hospital. At least seven were referred to a hospital in Raipur for treatment.
On Saturday, separate joint teams of security forces, with over 2,000 personnel, launched a major operation from Bijapur and Sukma districts. This is in the South Bastar forests, which is considered a Maoist stronghold. At around 12 noon, the Maoists laid an ambush, leading to an encounter that lasted for hours.
CRPF Director General Kuldiep Singh reached Chhattisgarh today morning to look after operational work and take stock of the situation.
Home Minister Amit Shah consoled the demise of the soldiers in line of duty.
Union Home Minister Amit Shah speaks to the Chhattisgarh CM regarding the Naxal attack on security forces at Sukma-Bijapur border yesterday. CRPF director general has been asked by the Home Minister to go to the state to take stock of the situation: Sources https://t.co/pEfUhiqjrS

— ANI (@ANI) April 4, 2021
Chhattisgarh CM Bhupesh Baghel said, The martyrdom of our security personnel will not go in vain.
#UPDATE | ANI reporter on the ground sees 14 bodies recovered from the site of Sukma Naxal attack in Chhattisgarh; details awaited https://t.co/M3t1Kq459v pic.twitter.com/BccPNOm4aD

— ANI (@ANI) April 4, 2021
Saturday's encounter comes days after five police personnel were killed and 14 injured after Maoists targeted a bus carrying 27 DRG (District Reserve Guard) troops in Chhattisgarh's Naryanpur district.
Also Read: Chattisgarh Governor Balramji Dass Tandon passes away at 91