Chief Justice Gogoi denies sexual harassment allegation by former SC employee
A former Supreme Court employee in affidavit to 22 judges says she has been sexually harassed by Chief Justice Gogoi.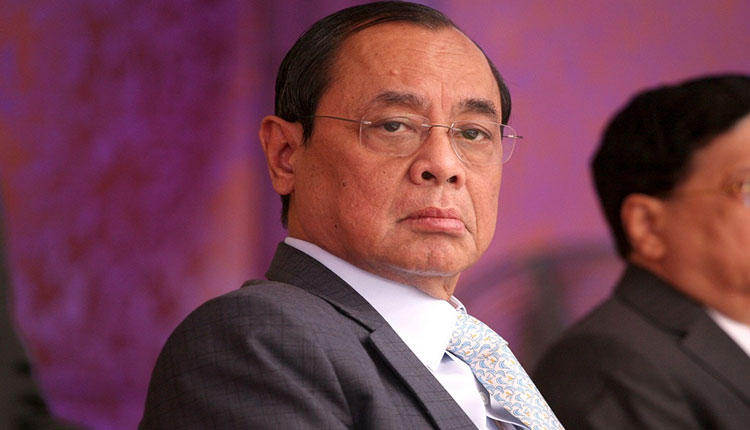 A former employee of the Supreme Court in an affidavit to 22 judges has alleged that the Chief Justice of India (CJI) Ranjan Gogoi, has sexually harassed her. The woman has asked for a special inquiry committee to look into the matter. CJ Gogoi has denied the allegations.
As reported by Wire, The 35-year-old woman who worked as a junior court assistant at the Supreme Court Of India in a letter to the 22 judges written on Friday, April 19, alleged that the Cheif Justice of India Ranjan Gogoi had made sexual advances on her at his residence office on October 10 and 11, 2018.
She wrote, "He hugged me around the waist, and touched me all over my body with his arms and by pressing his body against mine, and did not let go," she wrote in an affidavit sent with a covering letter. "He told me 'hold me', he did not let go of me despite the fact that I froze and tried to get out of his embrace by stiffening and moving my body away."
The woman further added that when she rebuffed the CJ he not only dismissed her from service. But her husband and brother-in-law, both of whom are head constables in Delhi Police, were suspended on December 28, 2018, for a case involving a colony dispute dating back to 2012 that had been mutually resolved.
She and her family members were later arrested on false charges and were subjected to torture. The woman, who is currently out on bail, claims that the case is fabricated.
The Cheif Justice has denied all the charges of sexual harassment against him. The secretary general of the Supreme Court, has sent a common e-mail to all the reporters who had contacted Justice Gogoi to get his response to the former employee's charges. He said that the allegations by the woman – who served as a junior court assistant in Justice Gogoi's court for two years, from October 2016 to October 2018 – were "completely and absolutely false and scurrilous and are totally denied."
Justice Arun Mishra said the top court will not pass any order at this stage and asked the exercise media to "exercise restraint and act responsibly".
Also Read: CJI Gogoi's objection forced Modi govt to rethink on naming Gujarat HC acting chief justice