Child trafficking row: Take away Mother Teresa's Bharat Ratna, opines RSS leader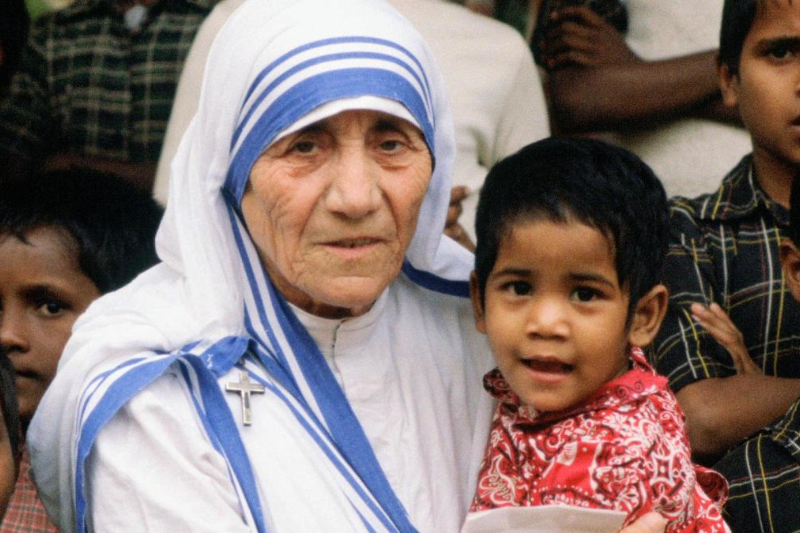 With Jharkhand police arrested to members of Missionaries of Charity for their alleged involvement in child trafficking, RSS do not want to leave this opportunity. Senior RSS leader Rajiv Tuli on Friday has slammed the late Mother Teresa and has sought the Bharat Ratna conferred to her should be taken away, provided allegations against the Missionaries of Charity are proven to be true.
The recent comments comes after West Bengal Chief Minister Mamata Banerjee came in support of the MOC, by calling the allegations as "maliciously targeted" and "maligned". Speaking to India Today, the Delhi RSS prachar pramukh said, "Indian citizens wouldn't want the the honour of Bharat Ratna to be tainted. In 1980, Mother Teresa was given the Bharat Ratna. Even then allegations were being made, and they are being made now as well. If they are proved to be true, we should rethink Mother Teresa's Bharat Ratna."
ALSO READ: Bishop supports Missionaries of Charity in child trafficking case
Tuli further added that though Mother Teresa was granted sainthood by the Vatican last year, she never worked for people's welfare and her agenda was religious conversion.
Call it a co-incidence or anything else, Tuli got the support of another controversial BJP leader Subramanian Swamy who even questioned on Mother Teresa's Nobel prize. Backing Tuli, Swamy said, "I 100 per cent support it". He referred to a book – named The Missionary Position: Mother Teresa in Theory and Practice, written by British author Christopher Hitchens -and recalled how it "documented all the fraud she's done", reports India Today.
Swamy said, "If you have got multiple examples of criminality by Mother Teresa, why should she be a person who is celebrated as a Nobel laureate?" Swamy also challenged Banerjee that he is ready for a debate, as he can produce facts.
According to the FIR registered, two nuns and a woman employee of Ranchi's MOC are now in police custody for their alleged role in child-trafficking. Based on the allegations laid, CWC and the Jharkhand government had launched a probe against the MOC branch in Ranchi.
ALSO READ: Jharkhand Child Trafficking: Babies sold for 1.2 lakh
On Wednesday, Jharkhand DGP sought to freeze the bank account of MOC and wrote to home secretary. According to information, the Centre is likely to probe the foreign funding and it it crosses crore, then CBI might join the investigation.
Photo Courtesy: Biography.com