China Enhances Coastal Forces; Prepares For Possible Taiwan Invasion
Chinese military strengthens coastal forces as it prepares for possible invasion of Taiwan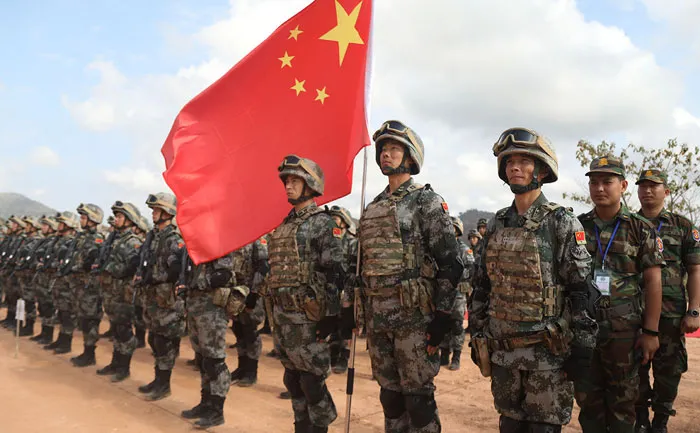 Beijing is increasing the presence of the People's Liberation Army on its southeast coast. This is in preparation for a possible invasion of Taiwan. Beijing is also replacing its old DF-11s and DF-15s and deploying its most advanced hypersonic missile DF-17 in the region.
As reported by sources to South China Morning Post "The DF-17 hypersonic missile will gradually replace the old DF-11s and DF-15s that were deployed in the southeast region for decades. The new missile has a longer range and is able to hit targets more accurately."
According to the Canada-based Kanwa Defence Review, satellite images show that Marine Corps and Rocket Force bases in Fujian and Guangdong have been expanded.
As per news agency Xinhua, The Chinese President had paid a visit to a military base in the southern province of Guangdong. He has instructed troops to "put their minds and energy on preparing for war". He also asked the soldiers to "maintain a state of high alert".
Taiwan has never been controlled by China's ruling party. But China insists the island is an integral part of their territory. Beijing regards Taiwan as a breakaway province which it has vowed to take back, by force if necessary.
Ties between the two have become more strained Ties have come under further strain this year as Taipei signed a series of arms deals with the United States Of America. Beijing has sought to keep up the pressure on Taiwan with a series of exercises around the island. 40 Chinese warplanes crossed the median line between the mainland and Taiwan on September 18-19.
Also Read: Cat Que Virus: ICMR Warns India About New Virus Spreading From China