Coronavirus in India: China ready to help India with epidemic prevention
Covid-19 In India: China ready to help with control and diagnosis of coronavirus in India.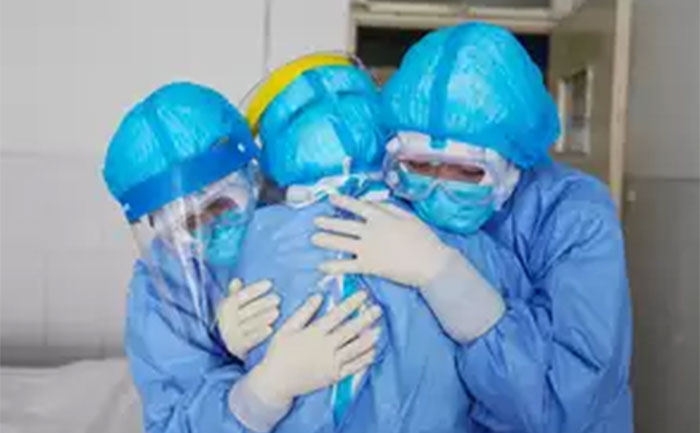 The Coronavirus pandemic has gripped India too with fourth confirmed death in the country. India is at present on stage 2 of the epidemic and the government is taking all measures needed to control it. Today China who has already faced the worse has said that it is ready to share its experience of "epidemic prevention" with New Delhi. The Chinese foreign ministry said they can help with "control" and "diagnosis" of the disease in India.
Beijing has reported zero domestic transmissions for the first time since the Covid-19 outbreak started from Wuhan province and soon gripped the country.
Also Read | PM Narendra Modi On Coronavirus Outbreak: Believing That India Won't Be Affected By This Pandemic Is Wrong
The Chinese foreign ministry told HT in a statement, "China is ready to continue to share its experience in epidemic prevention and control and diagnosis and treatment with the Indian side, and will provide further support and assistance within its capacity according to the needs of the Indian side. China and India, the only two major countries with more than 1 billion people, face common challenges in public health."
Saying it "admires and appreciates" the support from the Indian society in its fight against the novel coronavirus or Covid-19 crisis, the ministry added that China guarantees the "health and safety" of Indian citizens in China.
The statement further added, "Since the outbreak of new pneumonia, China and India have actively conducted communication and cooperation on epidemic prevention and control. The Indian side has also provided medical supplies to China. We admire and appreciate the support from all sectors of the Indian society for China's anti-epidemic efforts in various ways."
The Indian Government had aided China with 15 tons of medical supplies. They had sent the supplies with an Indian Air Force flight that also took back about 100 Indians from Wuhan and Hubei on its way back in the last week of February.
Also Read: Coronavirus updates: India bans all international flights from March 22