PM Narendra Modi on Coronavirus Outbreak: Believing that India won't be affected by this pandemic is wrong
Here's what Prime Minister Narendra Modi has said on Coronavirus Pandemic.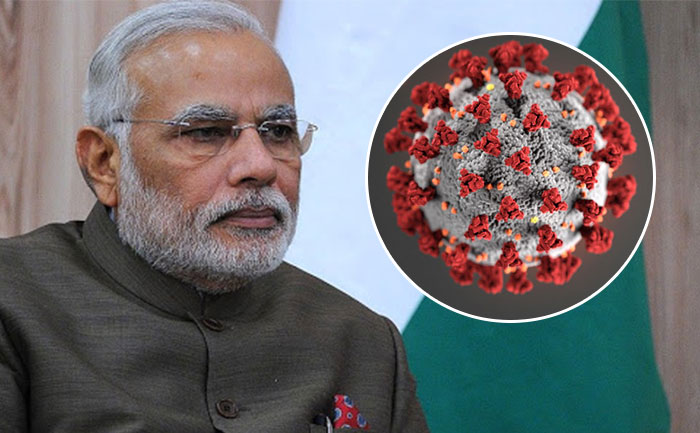 The number of Coronavirus death in India rose to 4 on Thursday (March 20, 2020). The total number of positive cases of COVID-19 in India stands at 173. According to reports, Coronavirus has infected over 2,000,000 people and killed at least 8,000 people throughout the world. The number of Novel Coronavirus cases in China has risen to 80,800 positive cases followed by 27,900 cases in Italy.
The Pandemic — which has claimed 8,000 lives so far —  has been described as "unprecedented threat" by the WHO director-general Tedros Adhanom. Looking at the current scenario in India, Prime Minister Narendra Modi has decided to address the nation today (March 20, 2020).
The decision to address the nation on Thursday came after Prime Minister Narendra Modi chaired a high-level meeting on Wednesday (March 18, 2020) reviewing the efforts to contain the coronavirus outbreak which is causing the COVID-19.
Prime Minister Narendra Modi said that the entire world is dealing with a major problem right now. In his address, Modi has said that we must not feel that we are safe from Coronavirus outbreak. He also urged people not to get complacent.
Speaking about the Coronavirus Pandemic, "The whole world is collectively facing this dilemma; even World War 1 and 2 did not affect as many countries as coronavirus," Modi added.
Prime Modi urged citizens not to step out from home unless or untill it is extremely necessary. While addressing the nation, Modi said that he has come to ask something from its 130 crore citizen.
"I need your cooperation for a few weeks. We are yet to develop a vaccine or cure for this virus. Hence, we are all worried," PM Modi
"Believing that India won't be affected by this pandemic is wrong, For a country like India with a huge population, coronavirus poses an even bigger challenge," says PM Modi.
PM Modi said that there are countries which have managed very well by isolating their citizen. "These citizens have played a big role in containing the spread," said Prime Minister Modi.
"This Sunday (March 22, 2020) from morning 7 am to 9 pm, all citizens must follow Janta curfew," says PM Modi.
The Prime Minister said that this Janata Curfew will show the entire world how India is ready to tackle Coronavirus.
"On March 22, I also request you for another thing. Lakhs in hospitals, airports, in offices are busy working. People have worked for others without worrying about themselves. Their chances of getting infected are high but they have continued to do their work taking a huge personal risk. These are like protectors of the nation between the virus and the nation. The whole country salutes all these people,"  says PM Modi.
"On the occasion of Janata Curfew, at 5:00 pm on our doors, balconies or wherever, for 5 minutes, express our gratitude for these workers. How? By clapping, by ringing a bell. I request local admin to blow a siren to inform everyone about this," says PM Modi
Prime Modi Narendra Modi has assured that they have taken measures to supply of essential commodities like milk, medicine and food won't be impacted.