China Puts City Of 4 Million Under Lockdown Amid Latest COVID-19 Outbreak
China Imposes Lockdown In Lanzhou, City Of 4 Million, After Covid Cases Rise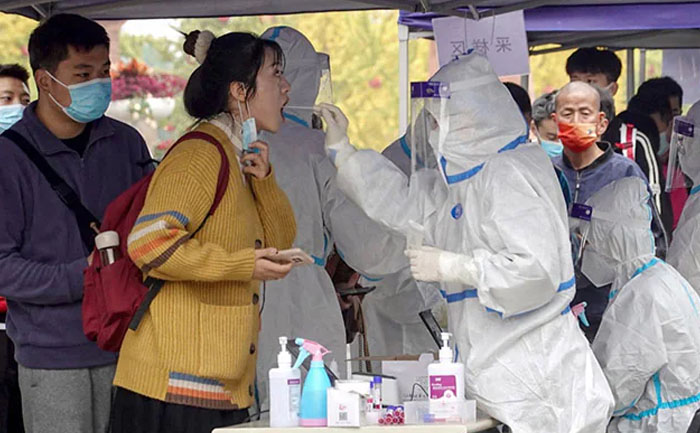 China is facing a new wave of coronavirus infections since October 17. Many of the infected were from remote parts of northwest China. The Chinese government has placed a city of four million under lockdown. This is in a bid to curb the spread of COVID-19. Residents have been told not to step out of their homes except in emergencies.
Beijing has imposed fresh restrictions after 29 new infections were reported. This included six new cases from Lanzhou, the provincial capital of northwestern province Gansu.
Officials said that the residents of Lanzhou will be required to stay at home. They added that the entry and exit of residents would be strictly controlled. It will be limited to the essential and medical treatments.
The latest outbreak in China is linked to the contagious Delta variant. Since October 17 the tally from the latest spread has hit 198. More infections may emerge as testing has been ramped up to fight the outbreak. Strict stay-at-home orders have been imposed on tens of thousands of people in northern China.
In Beijing, access to tourists sites has been limited. The government has advised the residents not to leave the city unless necessary. Several housing compounds have also been locked down. The city police have also launched three criminal investigations into alleged COVID security breaches.
Beijing imposed strict border controls after the virus was first detected in China in late 2019. Though the numbers are low compared to the rest of the world, the country has pursued a zero-case strategy.
Also Read: United States Announces New Covid-19 International Air Travel Rules