India-China conflict: Chinese, Indian Troops Pull Back from Galwan Valley
India, China troops start stepping back at Galwan Valley and 2 Other Friction Sites Along LAC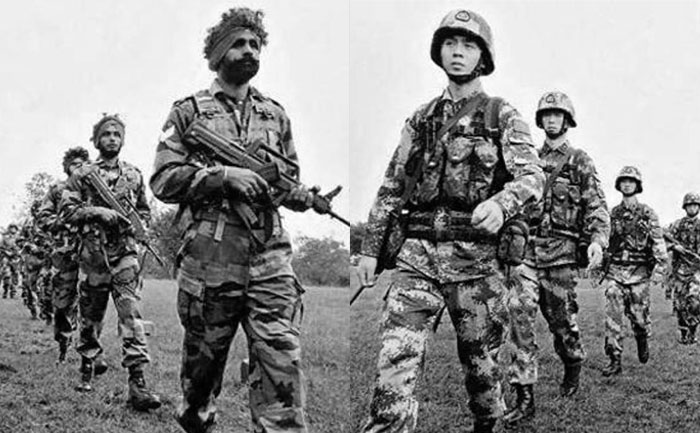 The friction between India and China has been on an all-time high ever since the face-off at Galwan Valley. High-end military talks have been on between the two to maintain peace at the border. Finally, the two nations seem to have made progress. In the first signs of disengagement Chinese, Indian Troops have begun pulling back from the Line of Actual Control (LAC) in Ladakh.
Soldiers of both sides have started moving back at PP14 in Galwan area. A similar movement is also expected at the other two standoff sites of PP15 and PP17A in the Hot Springs sector. The disengagement comes after three rounds of commander level talks in June.
As reported by sources to News 18, Chinese troops have stepped back from their positions at Point 14 in the Galwan Valley. It is the place where 20 Indian soldiers lost their life in hand to hand combat. PLA soldiers have also moved back from Point 15 and Point 17 — in the Hot Springs and Gogra areas — where Chinese troops have intruded several hundred metres beyond Line of Actual Control.
Reportedly, With the retreat from both sides, a four kilometre no-man zone has been created. The two sides have also agreed, not to do any aerial surveillance of the retreated area. This is to rebuild trust damaged due to the June 15 bloodbath.
As per Indian Express report, However in Pangong Tso, including the area between Finger 4 and Finger 8 where the Chinese have ramped up their presence since May, the de-escalation process is yet to be ascertained.
Also Read: Air Chief Marshal RKS Bhadauria: Won't Let Sacrifice At Galwan Valley Go In Vain