COVID-19 Pandemic: India becomes third worst-affected country
India becomes third worst coronavirus-affected country, as giant Covid-19 hospital opens in Delhi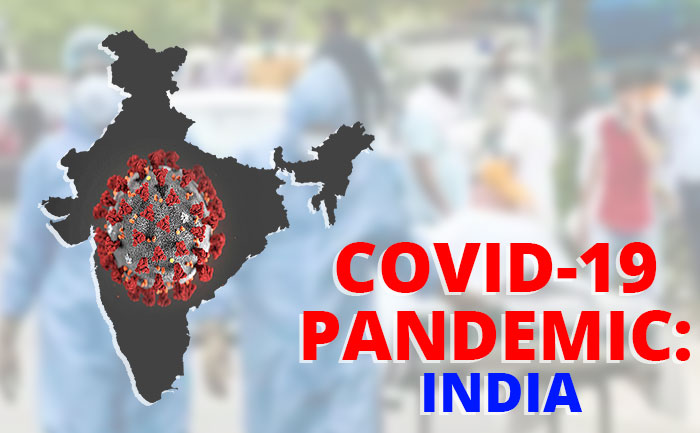 India has edged past Russia to become a third-worst affected country in the world. The nation has recorded the highest cases in a day with 23,000 new cases. India's total stands at 697,000 with almost 20,000 deaths. The surge is powered by new infections in the southern states of Karnataka and Telangana. The first is the United States and the second is Brazil.
According to worldometers info, US is the worst-hit country with over 3 million infected and 1,32,000 dead, followed by Brazil that has over 1.5 million infected and has reported over 64,000 deaths.
Amitabh Kant, CEO of Niti Aayog, on Sunday on Twitter released state-wise statistics of tests. Delhi remains at the top with the highest testing per million at 32,863, followed by Andhra Pradesh at 18,597. Bihar ranks the lowest at 2,197 with Telangana just above it with 2,637.
The high tests per million being undertaken now in Delhi must be emulated by other states. This is critical. States must be judged on testing. We can succeed against #Covid-19 only with 3T strategy of testing, tracing & treating. This is the moment to act, and to act fast. pic.twitter.com/Mrl7rqW3JN

— Amitabh Kant (@amitabhk87) July 4, 2020
According to the Ministry Of Health & Family Welfare website, the number of active cases is lesser than the number of cases cured and discharged, which gives a beacon of hope that the recovery rate is about 60%.
A giant Covid-19 hospital has opened in Delhi. It is a spiritual centre converted into a sprawling isolation facility and hospital with 10,000 beds. About the size of 20 football fields, the facility will treat mild symptomatic and asymptomatic cases.
Also Read: Broadway star Nick Cordero dies of COVID-19 complications