Chinese scientist made world's first genetically modified twins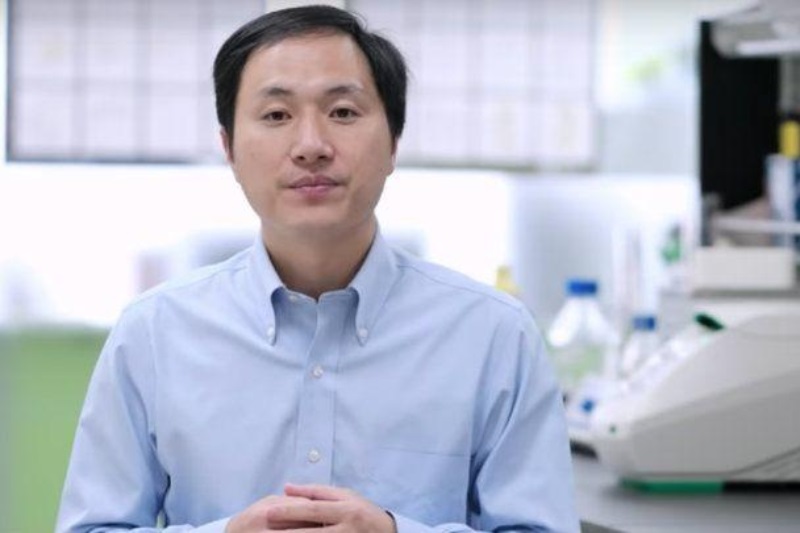 In a latest scientific and technological breakthrough, a Chinese scientist has claimed that he has successfully altered the DNA of twin girls at an embryonic stage, girls who were finally born earlier this month in China.
To make the process a success, the doctor made use of CRISPR gene-editing technique to inject external protein and certain instructions to permanently prevent the twin girls — Lulu and Nana — from ever getting infected by HIV virus and contracting AIDS disease.
Scientist He Jiankui, hails from the Southern University of Science and Technology in Shenzhen. He reportedly used CRISPR — a controversial gene editing technique to alter the DNA of Lulu and Nana. Both girls were successfully born earlier this month and are currently living with their parents in China.
According to an Associated Press report, the doctor fertilised the embryos for seven couples through IVF treatments, and out of those seven pregnancies, only one has reportedly been successful.
In a video in YouTube, doctor He Jiankui explained how he used CRISPR gene-editing technique to alter the DNA of Lulu and Nana when they were just cells. He said that he had injected an external protein along with some instructions to perform 'cellular surgery' on the two fertilised embryos.
This gene-editing surgery was done to protect the girls from future HIV infection, claims the doctor, by removing the portal through which the AIDS virus infects people. Later on, researchers used gene sequencing technique to successfully confirm that the DNA-editing tweak had actually worked.
Notably, if there are no complications in the health of Lulu and Nana, as they grow up, then, this all but confirms CRISPR/Cas9 as becoming the preferred gene-editing tool of the future. The best part about this technology is, it works pretty much like cutting and pasting parts of text from a Word document to another, when it comes to reorganising a human being's genetic code.
Later on, He Jiankui defended his work in front of a packed Hong Kong biomedical conference, saying he had successfully altered the DNA of twin girls born to an HIV-positive father, an apparent medical first.
However, he added, "I must apologise this result was leaked unexpectedly," He also said of the apparent breakthrough "The clinical trial was paused due to the current situation."
Also read: HC tells student: Have mercy on court, don't become an engineer