Chris Hemsworth On 'Exhausting' Action In Netflix Film Extraction
Extraction will be released on Netflix on April 24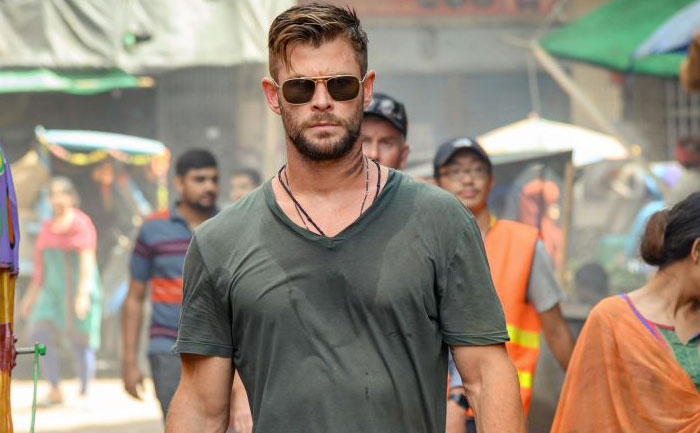 Extraction is the new Netflix film starring Aussie star Chris Hemsworth. The film is choke-full of action sequences that involve Chris Hemsworth. He is playing a mercenary in the film, trying to rescue the kidnapped son of an Indian drug lord. He is faced with several barriers including criminals and corrupt cops. While Extraction is sure to be an action-packed ride, Chris Hemsworth found the experience 'exhausting'.
"So exhausting," the actor, 36, told Yahoo Entertainment via Zoom. "You're not acting exhausted. You're struggling to breathe and throw that last punch by the end of each take."
Chris Hemsworth was routinely chased by fans for autographs during filming. Earlier this week, the actor posted a video to Twitter showing a small group of men speeding alongside his car to get his autograph.
The Netflix action Thriller has Sam Hargrave bringing together some of the players from his "Avengers" days. While Chris Hemsworth, who plays Thor in MCU, is the most obvious connection, it's not the only one. The screenplay for Extraction has been done by Joe Russo and the film is produced by the Russo Brothers. Mike Larocca, Chris Hemsworth, Eric Gitter, and Peter Schwerin are also producing the film.
Joe Russo was all praise for director Sam Hargrave.
"The best action films are those where the action is used to illuminate characters and their choices or motivations. The emotional life of the character is told through action. Sam does that brilliantly," Joe said.
Extraction, which was originally titled Dhaka, has an impressive array of Indian actors in addition to Chris Hemsworth. It features Randeep Hooda, Pankaj Tripathi, Priyanshu Painyulli, and Rudraksh Jaiswal.
Extraction will be released on Netflix on April 24.